It might seem like everyone is talking about email marketing lately, and there's a reason for that. Email marketing can be an extremely effective way to reach out to customers and prospects. But what exactly is B2C email marketing? And how can you make sure your campaigns are successful? In this blog post, we'll take a closer look at B2C email marketing and explore some tips for making the most of your campaigns. Stay tuned!
What Is B2C Email Marketing?
B2C email marketing refers to the tactics and strategies by which a company promotes its services and products to individuals through email. A successful B2C email marketing campaign requires a mix of engaging content, useful information, and attractive offers that will inspire recipients to take action.  For more info on email marketing, read here Targeted Email Marketing: What Is It?
What Are The Benefits Of B2C Email Marketing?
There are many benefits of B2C email marketing, including:
Increased sales and profits: By promoting your products and services to consumers through email, you can increase your sales and profits.
Improved customer engagement: Personalized and targeted emails can help to improve customer engagement and build loyalty.
Generate leads: B2C email marketing can be used to generate leads for your business.
Build brand awareness: Email campaigns can help to build brand awareness and establish your company as a trusted source of information.
Lower marketing costs: Email marketing is a relatively inexpensive way to reach your target market. For more, read this article Top 10 Benefits of Email Marketing
What Are Some Tips For Creating A Successful B2C Email Marketing Campaign?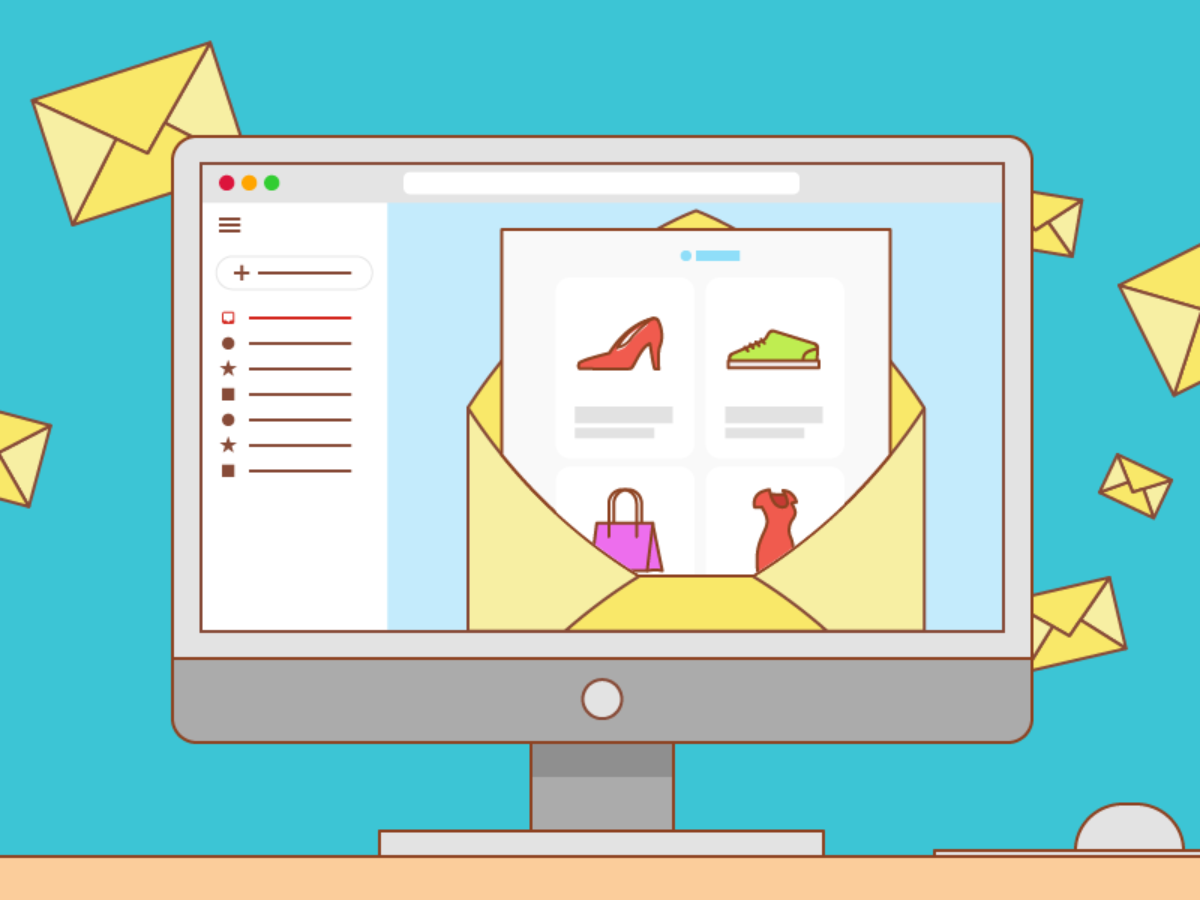 There are a few key things to keep in mind when creating a successful B2C email marketing campaign:
Target your audience: Make sure you are sending your emails to the right people. Segment your contact list and personalize your messages for maximum impact.
Create compelling content: Your emails need to be interesting and engaging if you want people to read them. Include attractive offers, useful information, and strong CTAs.
Test, test, test: Always test your emails before sending them out to make sure they look good and are functioning properly. Use A/B testing to fine-tune your campaigns.
Monitor your results: Keep track of your open and click-through rates to gauge the success of your campaign. Make adjustments as needed to improve your results.
By following these tips, you can create a successful B2C email marketing campaign that will help to grow your business. For more details, read these some worthy guides that can give your B2C email campaigns a significant push The Best Email Marketing Optimization Strategies To Apply
What Are The Most Effective Types Of Email Used For B2C Marketing Purposes?
Whether you are looking to engage your existing customers or update them on the latest products, an email marketing campaign can be tailored for any goal. There is a variety of different types that will help create campaigns suited specifically towards what YOU want!
The following are some examples of B2C email types
Welcome Emails
These emails are a great way to welcome new subscribers and show them just what your brand has in store for all of its followers! These special offers can include discounts, freebies like ebooks, or whitepapers on important topics that pertain directly to their interests.
Newsletters
Newsletters are a great way to keep your subscribers engaged and informed. They can include blog posts, helpful information, or updates on what's happening with the company – all in one email!
Emails With Exclusive Offers
These are emails sent to customers informing them of a sale or a new product release that is not yet available to the general public. Customers who receive these emails feel special and appreciated, and are more likely to make a purchase.
Thank You Emails
Thank you emails are a great way of showing your customers how much they mean to you. These messages not only help build relationships but also encourage repeat business and word-of-mouth advertising, which is vital in today's market!
Lead Nurturing Emails
Lead nurturing emails are an automated and personalized campaign used by B2C email marketers to take their customers on a trip that may influence purchasing decisions. These encouraging messages assist clients in moving down the sales funnel, leading them closer to making purchases with your business.
Email lead nurturing is not a new concept. In fact, most marketers are doing it in one way or another. The goal is to guide your leads through the sales process until they are ready to make a purchase decision. By sending out educational and promotional content at each stage of the buyer's journey, you can keep your business top of mind and increase the chances that they will choose to do business with you.
Reactivation Emails
B2C marketers use reactivation emails to re-engage customers who have been inactive. These types of emails can include anything from a discount code to new product announcements. Reactivation emails can be a great way to increase customer loyalty and boost sales.
What Are The Best Platforms For B2C Email Marketing?
Mailmunch: Mailmunch is a comprehensive lead generation and email marketing suite that helps B2C organizations execute digital marketing campaigns with the least work and maximum output. It aids in the conversion of website visitors to paying clients. You can design attractive landing pages, pop-ups, forms, and emails using completely responsive and optimized ready-to-use templates for every business need
ActiveCampaign: ActiveCampaign is one of the best email marketing solutions because of its extensive automation features and reliability. You can easily automate your list segments and establish list triggers to transfer people based on dynamic email content, sales follow-ups, and other factors.
Drip: Drip appears to be focused on small to medium-sized e-commerce companies. Drip, as expected, works with all major e-commerce platforms, as well as more obscure and custom-built ones.
HubSpot: HubSpot is the industry's most comprehensive marketing platform. One of the simplest ways to generate, optimize, and deliver visually beautiful emails is to use their email marketing software. When writing an email, you can choose one of their pre-made email templates or start from scratch.
Sendinblue: Sendinblue is an outstanding email marketing software that may help you conduct efficient and thorough campaigns automatically. With only a few clicks and drag-and-drop flexibility, you can create professional-looking newsletters. In addition, you can read here for more 7 Best B2C Marketing Channels for Social Media in 2022
Conclusion
Email marketing is a powerful way to reach out to your customers and keep them up-to-date on your latest products, sales, and company news. It's also a great way to stay top of mind so that when they are ready to buy, you're the first business that comes to mind. If you're not currently using email marketing in your B2C strategy, it's time to start! Check this out B2C Email Marketing: A Guide