Email may be one of the oldest modes of digital communication, but it continues to be the most popular. To reap the full benefits of email marketing, it is important to do email marketing optimization for maximum effectiveness.
There are certainly other, more modern ways to communicate with your audience and customers. Social networking, live chat, and other communication tools are just a few examples. Email, on the other hand, is the king of marketing channels, with a user base of nearly 4 billion individuals.
Email marketing is a powerful tool that all businesses should be utilizing to reach their target audiences. However, simply sending out emails is not enough to guarantee success.
What Is Email Marketing?
Email marketing is a very successful and cost-effective method of increasing income. Every day, 293.6 billion emails are exchanged globally. It also has a high return on investment, with $38 in ROI for every $1 spent today. It aims to increase sales, gain brand recognition, and develop customer loyalty.
The Importance of Email Marketing
There are estimated to be 4.1 billion email subscribers globally by the end of 2021, with a "B." Email marketing can feel like a waste of time because of your own experiences, such as swiping left, labeling as spam, archiving, and so on. To illustrate, think of the firms whose emails you eagerly await or the products you eagerly consume. That's why those are the emails you open and respond to every time you get a new one.
It is true that some customers only make one purchase or click through once. Still, new and returning consumers want to engage with your email campaigns and hear from you – whether it's because they enjoy your content or because you send them promotional emails, they'll keep coming back. Let's face it, who wouldn't want to save 15% on their purchase?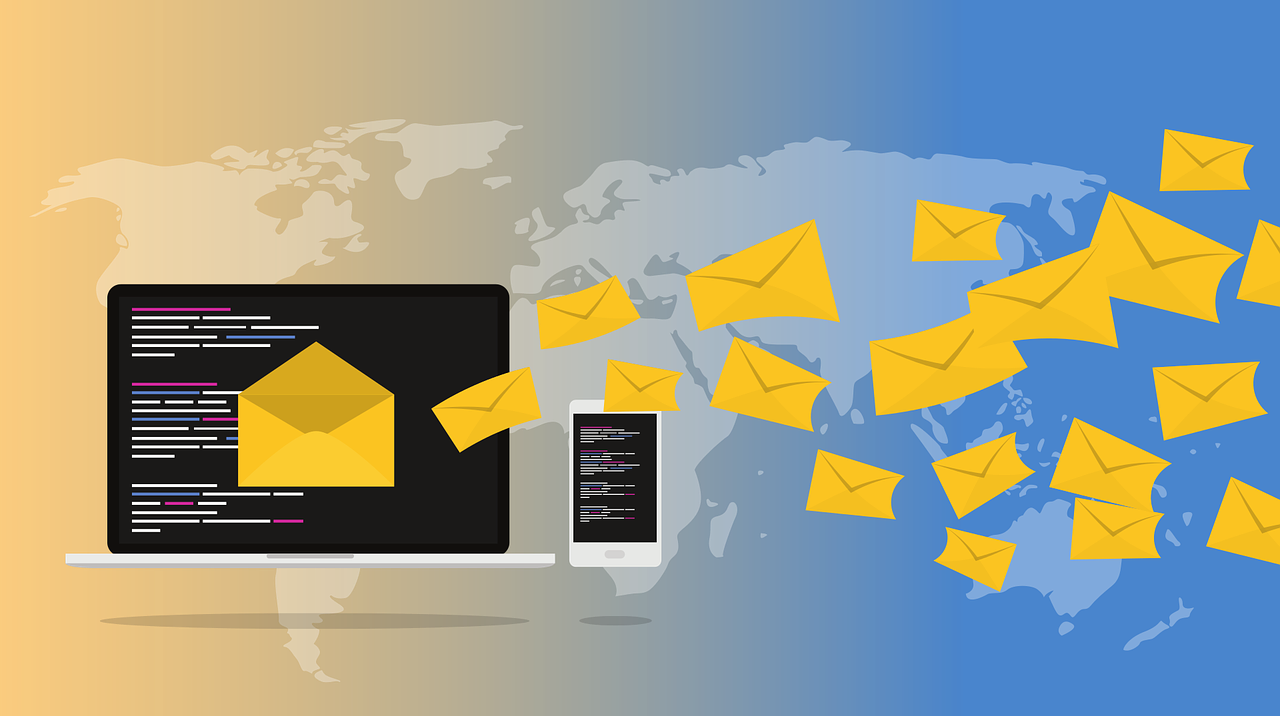 Email Marketing Best Practices
Never Buy A Contact List
This first guideline should go without saying, but it's worth emphasizing in light of the General Data Protection Regulation (GDPR).
Email campaigns rely on a high open rate, and if you're targeting people whose information you bought rather than gained via a previous encounter, your emails' performance will swiftly deteriorate.
The GDPR also mandates that you obtain authorization from each European recipient before contacting them, and most purchased email lists do not include this consent.
Consider using Versium Reach, a platform designed specifically for B2B marketers that allows you to own data on your target demographic across different marketing channels.
Personalize Your Messaging
In email marketing, you may tailor your message to your audience. The click-through rate is greater for emails that contain the recipient's first name in the subject line. To understand more about your audience, the more often your emails are opened. This enables you to get to know them better and build stronger connections.
With demographic and behavioral data, you can also tailor your emails to your audience. Details like their company name or the things they've looked at on your website are great to provide. Emails from LinkedIn use this tactic. Customers are kept up to date on current activities and are reminded of services they may be interested in, all while fostering client retention.
Consider The Sender's Name
You should pay attention to the sender's name while sending emails. The "From" name and the subject line can impact email opening. Emails from questionable sources aren't even opened.
The "From" field of an email should include the sender's name if they are a well-known figure. The Home Depot Garden Club, for example, is an example of an exclusive campaign name that may be more successful. It's a brand name, yet it's alluding to a subculture. This creates a sense of exclusivity among the beneficiaries.
Regardless of whether you send emails as a person or a business, be consistent. This helps you gain the confidence of your readers and establishes your brand for future correspondence.
Put The Offer's Name In The Subject Line
You may dramatically enhance your open rates by including an incentive in your subject line.
Good, incentive-focused subject lines include "Free shipping when you spend $25 or more" and "Receive a free iPod with a demo."
However, avoid inundating your subscribers with emails about discounts or new products.
Customer loyalty begins with casual industry knowledge, and offers should be introduced only after the customer has been nurtured. Here's an email with a tantalizing subject line and a warm, welcome body copy:
Add A Signature To The Email
Even if your newsletter is distributed on behalf of the firm rather than an individual, the signature of a specific person should be included in the email.
41 percent of those polled in the 2019 State of Business Email Marketing report use email signatures to brand and increase visibility. The second most popular reason given for implementing it was to establish uniformity within their organizations.
Personalization is another benefit of including an email signature. It's easier for people to open an email from someone they know, rather than an automated marketing campaign. Get their attention with an eye-catching email signature.
How Do You Know If Your Email Campaigns Are Working?
There are key email marketing indicators you should monitor regularly. These are some of the indicators:
Rate of Openness
The percentage of your email receivers who opened your email is known as your open rate. This is a crucial indicator to track because your email campaigns will be ineffective unless your subscribers open and read them.
The CTR (Click-Through-Rate)
This is the proportion of email recipients who clicked on a link within your email. The major purpose of most email campaigns is to persuade your subscribers to click on a link inside the email, therefore this is a crucial metric to track.
Rate of Unsubscribes
The percentage of your email receivers who clicked on the "unsubscribe" link inside your email is your unsubscribe rate.
Some of these data should be continuous for examination every week so that you can predict whether a campaign will succeed or fail. If you figure this out early on, you'll be able to "pivot" as needed to meet your income targets (by pulling out a backup campaign, for example).
Every month, measure the other metrics. This way, you'll be able to figure out which campaigns you need to add to your calendar in the next months, as well as how to tweak the ones you already have.
Summary
Today's marketers continue to use email marketing as their primary distribution method. When using the following email optimization tactics, it might be even more effective.
Brand loyalty, return on investment, and engagement may all be improving via the use of email optimization. Using an email campaign designed around an optimal approach, you may generate new customers and money.
Now that you understand the value of email marketing and how it can help your company expand, it's time to put together a strategy to put it into action.
If you want to have strong email marketing campaigns in place by 2022, you'll need to start planning now.
You should begin thinking about how you'll expand your email list, what kinds of material you'll send to your subscribers, and how you'll increase conversions over time.