An affiliate marketing business plan is a document that outlines the goals, resources, and strategies necessary to start and grow an affiliate marketing business. While there is no one-size-fits-all template for affiliate marketing business plans, there are certain elements that should be included in every plan. These elements include:
A description of the affiliate marketing business and its products or services.
 An analysis of the affiliate marketing industry, including a SWOT (strengths, weaknesses, opportunities, and threats) analysis.
Specific goals and objectives for the affiliate marketing business, including target markets, sales targets, and KPIs (key performance indicators).
A detailed marketing plan, including online and offline marketing tactics, and budget estimates.
A sales plan to outline the process for acquiring new customers and growing sales revenues.
An actionable roadmap for launching and scaling the affiliate marketing business.
While this may seem like a lot of information to include in a business plan, it is important to remember that the goal of the plan is to provide a clear and concise overview of the affiliate marketing business. As such, it should be detailed enough to give potential investors a clear idea of your plans and goals.
Marketing Research For Affiliate Marketers
Marketing research is critical for affiliate marketing businesses. It allows affiliate marketers to Fine-tune their affiliate marketing business plan, locate the target audience, and compare affiliate programs. Marketing research also provides affiliate marketers with information about affiliate merchants' products, services, and commission structures. Furthermore, conducting market research can help affiliate marketers identify which affiliate program is right for their business. The following tips will explain how to conduct market research in affiliate marketing.
First and foremost, affiliate marketers need to create a comprehensive affiliate marketing business plan. This plan should include the goals of the affiliate marketing business, a target audience, the type of affiliate programs that will be promoted, and how the affiliate marketing business will be conducted. Without a well-thought-out business plan, it will be difficult to conduct effective market research.
Methods of Data Collection
Next, affiliate marketers need to determine which methods they will use to collect data about their target audience. Common methods include online surveys, interviews, focus groups, and observation. Once again, it is important to have a clear idea of who the target audience is before conducting market research. Otherwise, the data collected will be useless.
After collecting data from the target audience, it is time to analyze the results.
Data Analysis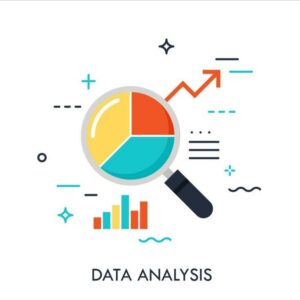 Data analysis is an important part of affiliate marketing businesses because it helps affiliate marketers to understand their customers and make better business decisions.
By understanding who their customers are, affiliate marketers can target their products and services more effectively.
Additionally, data analysis helps affiliate marketers to identify trends and patterns in customer behavior. This information can be used to improve the affiliate marketing business plan by making changes that will appeal to more customers.
Elements Of An Affiliate Marketing Business Plan
When it comes to affiliate marketing, having a solid business plan is essential. There are a few key elements that should be included in any affiliate business plan.
 Identify Your Niche Market
This is the group of people who are most likely to be interested in the products or services you are promoting. Once you have identified your niche market, you need to research what kinds of affiliate programs they are most likely to respond to. This information will help you choose affiliate programs that offer products or services that your target market is interested in.
Set Some Goals
What do you want to achieve with your affiliate marketing business? Do you want to make a certain amount of sales each month? Do you want to build up a large email list? Once you have set some goals, you can start developing strategies for achieving them. This might involve creating quality content, building relationships with other affiliate marketers, and using social media to reach out to your target market.
Budget
Affiliate marketing can be a very cost-effective way to promote products or services, but it does require some initial investment.
Creating a budget for your affiliate marketing campaign is an important step in ensuring that your campaign is successful. There are a number of factors that you will need to consider when creating your budget, including the cost of advertising, the cost of goods and services, and the commission you will earn on sales. In addition, you will need to consider the amount of time and effort you are willing to invest in your affiliate marketing campaign. By taking the time to create a detailed and comprehensive budget, you can ensure that your affiliate marketing business plan is successful.
Promotional and Marketing Efforts
Any affiliate marketing business plan should always include some form of promotion and marketing. After all, what's the point of having a great product or service if no one knows about it?
There are many different ways to promote and market your affiliate business. Some common methods include search engine optimization (SEO), social media marketing, content marketing, email marketing, and paid advertising.
The best approach for your business will depend on a variety of factors, including your budget, target audience, and preferred channels. However, with a little creativity and effort, you can find plenty of ways to get the word out about your affiliate business and start attracting new customers.
Conclusion
In conclusion, in order for an affiliate marketing business plan to be effective, it is important to consider the following aspects:
Selecting the right affiliate program: Not all affiliate programs are the same. Merchants should take into consideration the reputation of the affiliate program, the quality of the products or services offered, and the affiliate's ability to generate conversions.
 Creating promotional materials: Affiliates will need promotional materials in order to effectively market the merchant's products or services. The affiliate's target audience should be the target of these materials.
Setting realistic goals: Both merchants and affiliates should set realistic goals for their affiliate marketing business plans. Failure to do so can result in disappointment on both sides.
By taking these factors into consideration, merchants and affiliates can increase their chances of success with affiliate marketing business plans. With a well-crafted plan, affiliate marketing can be a profitable and rewarding way to expand one's business.