The possibility of being outpaced by competitors is a constant worry for businesses. Therefore, how to grow a digital marketing agency is an important factor for the success of the business. For instance, brand owners recognize that if they stick to a small and stagnant strategy, they may lose consumers.
The foundation of long-term success is growth. It is what allows you to attract new clients, expand your client range, and increase income.
Most importantly, it is no secret that building a digital agency from the ground up takes time and effort.
But if you want to;
Boost awareness
Raise sales and market share by increasing customer satisfaction.
Reach a larger audience
Provide new goods and services
Turn your business into a more attractive workplace by hiring more people with skills.
Congratulations! You're well on your way to establishing a digital agency. This blog contains numerous helpful hints that will assist you in completing your tasks and keeping them on track.
How To Grow A Digital Marketing Agency And Increase Profit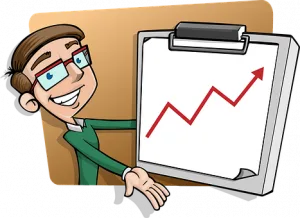 As an internet marketing firm in the digital era, you have every opportunity to know how to grow a digital marketing agency. That is to say, it helps you to reach your objectives and increase sales. Above all, this is a blueprint for developing your digital marketing agency and making the most of it.
1. Create a Seamless Onboarding Procedure
Clients are the key to every agency's success, most importantly, we all know that they're crucial. Making sure the client on-boarding process is as simple and painless as possible is by far, the most important step in establishing an agency-client relationship.
From the beginning until the first meeting, a positive onboarding procedure leaves a favorable first impression. It allows you to convert interested clients into long-term partners by demonstrating that you provide all they require to continue with the deal. Send out satisfaction surveys to your customers to learn which aspects of your onboarding process convinced them to seal the deal as well as areas where you may still improve.
2. Your Greatest Advantage Is Your Staff
Its use has evolved from a neutral term to an overused one. "Thought leadership." Its usage has changed from a non-committal phrase to an overused one.
Let's get down to brass tacks and talk about the power of thought leadership when paired with a "non-exclusive distribution strategy."
In a B2B scenario, the company's LinkedIn Company Page is typically used as the main content distribution platform. An employer may significantly boost its reach (both organically and genuinely) on LinkedIn with a non-exclusive approach to include each employee's LinkedIn profile as a separate distribution platform.
3. Add Conversational User Interfaces To Your System
In today's society, voice-activated personal assistants such as Siri, Google Assistant, Amazon Alexa, and Microsoft Cortana are becoming increasingly prevalent. These conversational user interfaces exist to answer customers' questions when immediate assistance is not available.
Improving your digital marketing services should focus on improving the user experience of your client's website to match their customers' demands. A chatbot is an excellent option for simple product queries or scheduling labor hours. There is a bot for that, Bot-list and Chat-bottle are well-known bot search engines that you may include on your customer's website.
4. How To Grow A Digital Marketing Agency Using a Lead Magnet
Learning how to grow a digital marketing agency may be difficult when the majority of people who visit your agency's website will not turn into leads. There are a variety of reasons: they may be unwilling to commit, unsure about what services they require, or distrustful of your firm.
By providing them with a means to avoid an intimidating phone call, you may gather their client data and move them along the road to becoming a customer. Hub-Spot offers a website grading tool as one of their lead magnets: be inventive and provide something of value to your target audience. It might be as basic as an S.E.O audit that identifies some flaws.
5. Develop Inbound And Outbound Marketing Tactics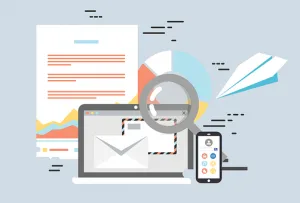 Let's take, for instance, Many digital marketing companies overlook looking after their brand and promoting themselves, which is one of the most common blunders. You won't be able to develop your business if potential clients don't know who you are. This is why you must set aside money and time for inbound and outbound marketing to create leads for your digital marketing.
Outbound marketing – These activities include things like cold calling, networking events, and social media activity. You should make the first move to contact potential clients in these situations.
Cold calls: After sending an email, make the first phone contact—this is when you're building a warmer connection and securing a meeting with a possible client.
Cold emails: Create automated email sequences based on the lead's stage in the buyer's journey. To avoid spamming them, send cold emails at regular intervals.
Inbound marketing – Add unique, valuable content that will help your site become more visible to get leads passively.  Promote your business by creating unique and valuable material.
Pay-Per-Click: Set the parameters for your advertising. Use re-marketing to increase conversions by delivering more relevant advertisements.
Content marketing: Create specialized content and lead magnets that cater to the demands of your target clients.
Social media: Look for groups and share material that will appeal to your target leads on social media sites where they are most active. Look for communities and join them if you haven't already.
6. How To Grow A Digital Marketing Agency By Providing Live Video Marketing Packages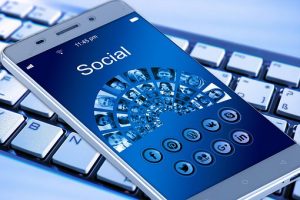 For instance, since the advent of digital marketing, the line on how to grow a digital marketing agency has been getting increasingly blurred, between a brand and its customers – but for the better.
Live videos in particular are currently outgrowing the growth of other forms of online video, resulting in a 113 percent increase in ad views for companies.
Every social media platform is adding live video and introducing new capabilities into its system. According to Susan Piver, the human element is what makes live video so appealing.
7. Hire The Appropriate Staff Members
For instance, you're no longer running a startup from your dining table. Therefore to manage a growing digital agency, you must have staff that is constantly accessible. Hiring new people allows you to focus on the areas of your business where you have an advantage.
To ensure that you keep your staff,
Offer competitive salaries and benefits.
Concentrate on building a strong corporate culture and team bonding.
Increased transparency.
When available, look for flexible hours or remote employment.
However, in this competitive environment, in-house staff members and outsourcing projects are two viable options.
8. Improve Lead Response Times
Consumers are impatient people who want quick answers and services.
Yes, we understand how busy you are. However, good practices include contacting your leads as soon as possible. They're still contacting your rivals while you're working on a project.
Even though businesses, on average, take around 42 hours to respond, you may improve your response time even more.
It's Time To Get More Clients
In conclusion, to develop and know how to grow a digital marketing agency, like any other company, you must have proper planning and budgeting standards in place to flourish. However, you'll need to adapt and automate as trends transform and technology advances.
There is no quick route to success. Lastly, you can, however, use these tactics to build better plans and establish yourself as a well-rounded, successful digital marketing firm.