With competition in the field of copywriting as fierce as it is, knowing how to create a Copywriter Portfolio is crucial to landing your dream job or client.
That's why as a copywriter, you must take the time to design an eye-catching portfolio that will showcase your skills and achievements.
Today, we will be guiding you on how you can create a Copywriter portfolio that will make you stand out from your competitors.
But first things first!
What Is A Copywriter Portfolio?
A Copywriter portfolio is a compilation of your best work as a copywriter. It could be in the form of a collection of writing samples, case studies, or even video recordings of you pitching and selling your ideas.
A Copywriter portfolio is an essential marketing tool that showcases your skills, experience, and unique voice as a copywriter.
Why Do You Need A Copywriter Portfolio?
Landing a job as a copywriter or getting hired by a prestigious client is no easy feat. You have to be able to show your potential employer or client that you have the skills and experience they are looking for.
A Copywriter portfolio is the perfect way to do just that!
Creating a Copywriter portfolio will;
Help you stand out from the competition by showcasing your best work. It will also show your prospective employer or client that you are serious about copywriting and are invested in your career.
Give you the opportunity to share your thoughts and ideas on various Copywriting projects.
Help you learn more about yourself as a copywriter. What works, what doesn't work, etc.
Show potential clients or employers your skills, experience, and ability to write great copy.
How To Create A Copywriter Portfolio?
Now that you know what a Copywriter's portfolio is and why you need one, it's time to learn how to create one.
But before you start, there are a few things you need to keep in mind.
What Makes An Idea Copywriting Portfolio?
Your Copywriter portfolio should be;
Tailored to the specific client or employer you are targeting.
Well-organized and easy to navigate.
Visually appealing and interesting to read.
Full of your best work.
Steps For Creating A Perfect Copywriter Portfolio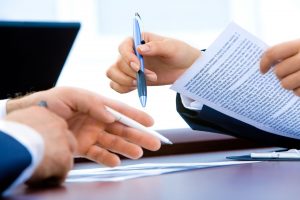 Now that you know what to keep in mind, let's start creating your Copywriter portfolio!
Step 1: Start By Collecting Your Best Work:
This could be a selection of writing samples, case studies, brochure copy, website copy, or even video recordings of you pitching and selling your ideas.
Ensure that you select your best work and that everything in your portfolio is high-quality. Keep in mind that whatever you put in your portfolio is what will be representing you as a copywriter and therefore has to be persuasive. 
When collecting your best work, ensure that you don't include an overwhelming number of pieces. Six or seven pieces should be more than enough.
Step 2: Go For Variety
A Copywriter portfolio is most effective when it showcases a variety of your skills and writing styles. So, don't just stick to one type of writing sample.
Try to include a variety of projects you have worked on such as website copy, brochure copy, etc.
Again, don't add too much content here, keep in mind that you want to show your potential client that you are an expert in their niche as opposed to a jack of all trades.
Step 3: Make It Interesting
A Copywriter portfolio is no good if it's not visually appealing and interesting to read. So, make sure to use creative typography, interesting layout designs, and high-quality images.
You may also consider dividing your work into categories and subsections. For example, you could have a section for writing samples, case studies, video recordings, etc.
Step 4: Proofread
This is a no-brainer, but make sure to proofread your Copywriter portfolio before you submit it. There is nothing worse than having typos and errors in your portfolio.
Step 5: Time To Host It On Several Platforms
Once your Copywriter portfolio is complete, it's time to start hosting it on several different platforms. This will give you the best chance of being seen by the clients and employers you are targeting.
Some popular platforms include your personal website, LinkedIn, and even Twitter. You can also use freelancing websites such as Upwork and Fiverr. The goal is to position yourself in front of as many potential clients and employers as possible.
What If I Am A Newbie?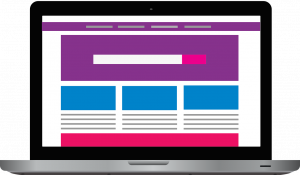 If you are a beginner in Copywriting, it's unfortunate that you must seek out experience before you can create a portfolio. However, there are a few things you can do to make up for it.
No client would want to hire a Copywriter who has no experience. Here are some of the ways to gather experience and build a Copywriter portfolio;
Enroll in a Copywriting course: This will give you the basics of Copywriting and help you develop a strong foundation.
Write for free: This is a great way to gain experience and hone your Copywriting skills. We have lots of clients who are desperately looking for someone to write for free. Why not offer your services?
Reach out to that friend: You can offer to help a friend with their content or copywriting needs in exchange for some great feedback.
Develop your own website: Another great way to showcase your Copywriting skills is by developing your own website. This will require some web development skills, but it's a great way to hone your copywriting skills and show off your work.
Shadow a Copywriter who is more experienced than you: This is a great way to learn from someone who has more experience than you. Copywriters are always willing to share their knowledge, so don't be afraid to ask.
Makeup Projects: If you don't have any real-world experience to showcase in your Copywriter portfolio, consider making up some projects. This could involve writing a case study about a fictitious company or creating a website for a made-up business. The goal isn't to lie but to show the client that you actually have the skills to do the job.
Key Points When Developing A Copywriter Portfolio
Before you start developing your Copywriter portfolio, there are a few key points to remember:
Include your best samples
Offer a variety
Include more of what you look up to doing in the future
Make it easy to navigate
Include testimonials, awards, and other recognitions
Proofread everything
Make it look good
The Bottom Line
Building a Copywriter portfolio can be a daunting task, but it's well worth the effort. By following the steps outlined in this article, you will give yourself the best chance of impressing potential clients and employers. So, get to work and create a portfolio that will stand out from the rest!