Copywriting is the process of writing persuasive text for the purpose of advertising or marketing. In the world of e-commerce, effective advertising copywriting can be the difference between a website that sees limited success and one that enjoys explosive growth. So how can you make sure your ecommerce copywriting is as effective as possible? Here's everything you need to know to get started.
What is Ecommerce Copywriting?
Ecommerce copywriting is the process of writing persuasive text for advertising or marketing products or services available through an online store. The purpose of effective ecommerce copywriting is to increase sales by convincing website visitors to make a purchase.
There are many different types of copy that can be used on an ecommerce website, including headlines, descriptions, category pages, promo offers, and landing pages. To write compelling ecommerce copy, it's important to understand what makes people buy things online.
The Psychology of Buying
There are several psychological factors that influence why people buy things online. Some of the most important ones include
Authority:

People are more likely to buy something if they trust the company offering it. For example, a visitor to Nike's website will be more likely to make a purchase if they feel that Nike is an authority on running products than if they felt that Adidas was that authority.

Reciprocity:

People are more likely to buy from you if they think they're receiving something in exchange for their money—and good copywriting can play into this by offering free shipping, a great return policy, or some other kind of incentive.

Scarcity:

People want what others cannot have, and scarcity helps encourage desire and trigger FOMO (fear of missing out). For example, limited-time offers create urgency around purchasing decisions because there is a fear of missing out on good deals.

Sentiment:

As people, we tend to buy things that make us feel good about ourselves and avoid buying things that don't. If you can use positive adjectives and language in your copywriting to describe the benefits of your product or service, visitors will be more likely to click "Add To Cart."

Social Proof:

People want to know that others have trusted a company before deciding whether they should do the same. For example, many online stores use product reviews and testimonials from satisfied customers on their website to show visitors that other people trust them.
How to Write an Ecommerce Copy That Converts
Here are some key things to focus on when writing a sales copy for your ecommerce website.
Headline
The most important element of your copy is the headline. It's the first thing that people will see, and it needs to be strong enough to capture their attention and make them want to read more. The best way to write a good headline is to think about what the reader wants and how your product or service can solve their problem.
For example, if you're selling a product that helps people lose weight, you could use a headline like "Lose Weight Fast With Our Revolutionary New Product." Or, if you're selling a product that makes it easy to cook healthy meals, you could use a headline like "Eating Healthy Just Got Easy With Our New Cookbook."
Description
The description is where you go into detail about your product or service and distinguish it from any similar products. Try to emphasize the benefits of what you're offering over the features, as people are more likely to be persuaded by how your product can improve their life than by what it does.
When writing a description for an ecommerce website, remember that you don't have much time to get your point across. If you have more than 100 words of copy, think about creating several short paragraphs instead of one long one.
Promo Offers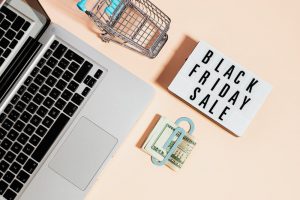 Promo offers are a great way to encourage people to buy things online. A promo offer might be anything from discounted shipping costs to free samples with purchase to 25 percent off the first order—and there are many examples of good promo offers that have increased ecommerce sales by millions of dollars.
Some common types of promo offers include
Free Shipping

Free Returns/Exchanges

Discounts
Bullets
When putting together copy for your website, using bullet points can be a great way to help highlight the benefits of your product. This is especially useful for ecommerce websites because people often have very little time to decide whether or not they want to buy things online.
Use action words in your bullet points to help motivate people into clicking "Add To Cart." For example, instead of writing "We offer free returns," you could write "100% Money Back Guarantee—Contact customer service within 30 days if you're not completely satisfied with our product."
Testimonials and Reviews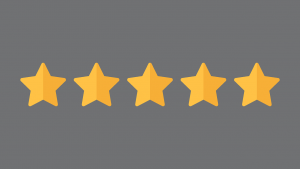 Another good way to get your site visitors' trust is by including testimonials and reviews from satisfied customers. If you have a lot of product reviews, try putting them into a slider on the front page of your website so that people can see them at a glance before deciding whether or not they want to buy anything.
Trust seals are another credibility indicator that you can add to your site. Some good options include
BBB Accredited Business Seal 

VeriSign Secured Seal at the bottom of each page
Other types of trust indicators are security badges from services like McAfee, Norton, and TRUSTe. Ecommerce websites often use these security badges to show site visitors that they are shopping on a secure website.
The Language of Ecommerce Copywriting
Ecommerce copy isn't just about getting your point across—it's also about being personable and understanding the concerns of your target audience. Keep the following tips in mind when writing your ecommerce advertising copy for an increase in sales:
Talk to the reader as if they were just like you. Use names and pronouns, and try to show that you understand their point of view.

Use natural language that people actually use every day. Don't write about "users" or "customers"—use words like "you," "yours," and "your."

Be specific. If you're selling an ecommerce product, don't just say, "

Our Product is Great!

" Say

why

it's great instead—like, "

Our Product Saves You Hours Every Week

."
Address Objections and Build Trust
Another good way to keep people on your site instead of clicking away to a competitor is by addressing potential concerns that they might have.
This is usually done in the form of an FAQ page, but you can also use it to help motivate people into buying something by addressing their biggest objections to your product or service.
Common objections that you should address include: 
Price

Lack of Trust/Knowledge
You can drive more traffic to your site by addressing these concerns in the product copy on your website. Just remember that this is best done near the end of the copy, not at the beginning—you don't want to risk losing potential customers right away by getting too technical about how your product works.
Ecommerce Copywriting: Bottom Line
Copywriting is a critical aspect of e-commerce, and using the right tactics can help increase sales significantly. In this article, we've covered some of the best copywriting practices to write effective copy that will persuade people to buy your product
By using bullet points, testimonials, reviews, security badges, and natural language, you can create a website that instills trust in your visitors and encourages them to make a purchase. Keep these tips in mind when writing your next ecommerce campaign, and see how much more successful it becomes!