Do you feel like your company is having trouble keeping up with the fast-paced digital world? Do you lack the resources or knowledge to develop and implement a successful digital marketing plan on your own? or wondering why hire a digital marketing agency? If that's the case, keep on reading.
A digital marketing agency combines an experienced team with a centralized location to handle all of your online marketing requirements, allowing you to focus on growing and running your business. And that's just one benefit of working with a digital marketing agency.
But maybe you'd rather save money. Alternatively, you might be a professional in your field and just don't feel like an agency would add much value. In any case, there are several benefits to hiring a digital marketing business.
Why Hire A Digital Marketing Agency
Any business, big or little, requires a digital marketing agency. Why hire a digital marketing agency? A digital marketing agency may perform a variety of services, including SEO consulting, social media marketing, search advertising, advertising creation, and so on.
1.   Experienced Experts
Marketing, like every other industry, maybe technical and perplexing if you don't do it regularly. Professionals with extensive marketing and advertising expertise are employed by an established marketing company. There is no steep learning curve; they hit the ground running and know what to do to draw attention to your business and profit from a solid plan.
2. Focus On Running Your Business
In most cases, online marketing implies hiring new people to manage the campaigns. Furthermore, because you'll be working with an in-house team, it will require some of your time and attention. Remember that establishing the team and campaign itself will require resources as well as time.
It's not always easy to find the time and energy to do this on your own. You don't want to spend months teaching your team. That time could be better spent expanding your company from the inside out.
You just need to communicate your objectives and timetable with an agency.
There's no onboarding or handling of another team. The agency's staff handles all elements of your online marketing internally. This enables you to operate your business more effectively.
3 . Gain Reliability & Accountability
A solid digital marketing agency will quickly reply to your inquiries if there are any changes in the campaign's strategy or performance, and you can trust them to know about and utilize the greatest methods.
On the accountability side, you'll have marketing specialists accountable for your digital marketing strategy and the numbers behind it. If organic search traffic is declining, for example, your contractor will be able to explain why. Similarly, if a sponsored ad fails to attract consumers as expected, your firm is responsible for increasing those figures.
4 . Concentrate On Your Strengths When Answering Why To Hire A Digital Marketing Agency
You offer things that other businesses can't provide because of your skills. Unless you're a digital marketing business, you may want to focus on improving your operations and providing the highest possible service to your consumers.
You're a specialist in your field, but not digital marketing. Consider this if you believe you can simply learn digital marketing on the side. We must try new things and apply what we've learned repeatedly to become excellent at something.
Do you have the desire and speed to learn everything there is to know about marketing, conduct experiments, and use all of the sophisticated tools? When will you find time outside of your busy schedule? This is why you should hire a digital marketing firm that can help you get the most out of your marketing efforts.
5 . It's A Scalable Service
Scaling is one of the most important elements in picking an agency for your business.
In a typical scenario, when your firm's demands increase or you want to launch something new, you'll need to expand your team. This implies that your company will require additional resources to support and fuel the development.
When you work with a marketing agency, it's not the case. There will be no limits on your current team, and there won't be any pressure to hire more people.
In most cases, a decent firm should be able to meet your needs as your business expands. They provide a variety of options and deals that are tailored to your company's size. Having a scalable and adaptable agency is particularly crucial when attempting to reach new customers.
Choosing The Right Agency- Why Hire A Digital Marketing Agency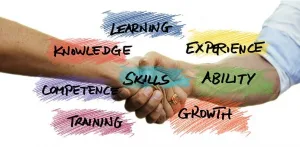 Before you go looking or asking why to hire a digital marketing agency to work with, consider first whether or not it's the right time. There are many firms available, but not all of them live up to their advertising claims.
Select the ideal firm for your digital marketing initiatives by testing different companies. Avoid firms that promise immediate or fast outcomes; they are a waste of time and money. Before selecting a firm, consider its major limitations and specialties.
Let them inform you about the industries they focus on, and they must also show you some of the tools and methods they employ. If necessary, request documentation of their past and present projects to evaluate their performance.
Also, analyze the agency's web properties' online success. Their position in search engines helps to solidify your tie with them. Keep in mind that you should verify their experience in the business sector.
Why Hire A Digital Marketing Agency- What To Look For
Before you engage a digital marketing agency, first figure out what you want for your company. Do you want your brand's visibility to be greater? or wish to grow your social media following? Do you want to improve sales?
Whatever your marketing goal is, the first thing you should do is make a list. Here's how it can help you select the best digital marketing firm for your company.
There are a plethora of digital marketing firms on the internet. Understanding your company objectives will aid you in evaluating all of the firms you come across and quickly eliminating the bad ones. Look into whether they've had similar outcomes for other clients for each agency you're thinking about.
This is apparent in the portfolio section of their sites, like this one. The more extensive their portfolio, the better. And if they don't have one, that's a big warning sign. Look at their track record and don't just focus on their overall digital marketing expertise. Examine their client list to see whether or not they've already helped your company's specific business model or industry succeed.
If a digital marketing firm has experience in your sector, they'll already know what works for you, allowing them to hit the ground running.
Why Hire A Digital Marketing Agency By Data-Driven Efforts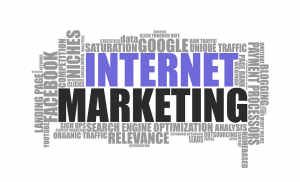 Back in the day, marketing was all about coming up with the next big idea. A bright billboard or a high-budget Hollywood production were typical examples. What these marketing efforts lacked was that their impact couldn't be easily quantified. There are no reasons for an agency to not employ analytics in today's environment, especially online.
An agency that does not give its customers a weekly or monthly report should be avoided. Remember that your marketing budget is more of an investment than a cost, and as such you have the right to know how it is performing.
Communication is crucial. Because you're outsourcing key responsibilities to a digital marketing firm, they must keep you informed on all of the latest developments affecting your campaigns. Each client should have an account manager at a digital marketing firm. This is the individual to who you'll receive updates and queries, as well as give answers and feedback.
It's critical that you get along with them because they'll be a permanent member of your team. However, it is also crucial that you do not treat them as a slave to be ordered about. Remember, they're the experts. If they're just giving orders to them, you're not maximizing their knowledge and will get subpar results as a result.
This is a "kill everything you eat" approach. The agency only gets compensated based on the amount of revenue your company generates for them. This appears to be a good idea at first, but if they achieve outstanding results, you'll have to spend a significant portion of your gains.
A lot of clients are concerned about the expense of working with a firm. Let's look at how agencies charge for their services from different angles. Remember that every pricing model has its benefits and drawbacks. The one you pick is dependent on your company's budget.
This is when the firm receives its fee from the amount of money you set aside for advertising. The main hazard of this pricing strategy is that it encourages agencies to seek larger ad expenditures to gain more money.
In Summary
Why hire a digital marketing agency? Digital marketing can expand your business at a quicker rate than most marketing techniques.
Hiring a digital marketing firm allows you to get started on your campaigns almost immediately. You won't have to learn how to use it or build up a team. After developing a strategy, you should be able to monitor your campaigns live within weeks.
Begin by first determining your requirements and discussing them with the firm. Digital marketing is most effective when everyone agrees. Furthermore, the agency should be able to make choices that are appropriate for your interests and financial constraints.