Building a website takes time and money and that is why many affiliate marketers are looking for ways to avoid it. The good news is, you do not necessarily need a website to succeed in Affiliate Marketing.
What Exactly Is Affiliate Marketing?
This is an agreement between the affiliate and the online store whose products the affiliate promotes. The retailer pays the affiliate a commission for each lead or sale that the affiliate generates.
Yes, you can do affiliate marketing without a website!
As an affiliate marketer, your goal is to provide the right offers to the right people at the right time by balancing vendor offers and consumer needs and you can do so without a website. You just need traffic as well as a compelling product or offer.
You must have something to promote and sell to your target audience. However, it's not enough to have a product or something to sell, you also need traffic(visitors) that can grow into an audience. You can use blogs, Search Engine Optimization, or social media to promote your product and business.
If you can create a strong match between your audience and your offer, you will maximize your revenue.
That's all there is to it and it is also one of the reasons why most affiliate marketers prioritize creating a unique landing page. Landing pages boost conversion rates.
So yes, having a website increases your chances of success, but do you need one to succeed in Affiliate Marketing?
The answer is No.
These tips will help you succeed in affiliate marketing without a website:
Solo Ads
Solo Ads are one of the best ways to reach an audience if you don't have a website. It allows you to target audiences by utilizing other people's email lists. To place a solo ad, you need to pitch your offer to influencers who accept solo advertisements in their email blasts. If the influencers are interested in your offer, they will add it to their email list and charge you for them (generally on a per-click basis). This means you'll be able to earn commissions faster and get more opt-ins.
However, it is important to note that solo ads are not always effective at directing quality traffic. So while running these ads, try to balance your ROI. Your contracts should not be too long and should be reviewed regularly.
Online Forums And Communities
They are so simple and effective. The internet makes it easier to form like-minded communities and forums. As a result, online communities and forums are good places to sell your product.
The first step is to identify a relevant forum where your product could be discussed. Facebook and Reddit, for example, are fantastic options because you can easily find a community that shares your interests. Check the forum rules to see if promotional activities are allowed then simply sign up and post. The more you contribute, the more people will trust you, and your fan base will grow.
Viral eBooks.
Create an ebook on a topic that interests you, especially topics that are popular. Incorporate the affiliate links into the text. People who enjoy your book will click on the links and they may convert. One of the best things you can do is use Google Trends to find the most popular topics right now and create an ebook around them.
YouTube
YouTube is used by millions of people to create and share content online. Make a YouTube channel and include affiliate links in the description if you don't have a website. Many content providers use the same method to maximize their revenue.
Pay-Per-Click
PPC marketing is the quickest way to achieve results. You should try paid affiliate marketing to increase your profits. Marketing on Facebook and Google is quite simple. Both use pay-per-click advertising, which means you only pay when someone clicks on your ad.
Content Publishing Platforms
Medium is a well-known content publishing platform where you can promote your affiliate products. Anyone with a computer can easily create an account and begin writing articles there. Medium has over 100 million readers and provides some unique tools for tracking the interaction with your work.
However, if you use affiliate links in your content, you must always notify your visitors that they are affiliate links.
Social Media
Social media can be a great way to promote your affiliate products. Instagram, Facebook, and Twitter have all exploded in popularity in recent years, and new platforms are constantly emerging. You should use social media if you don't have a website and want to succeed with affiliate marketing.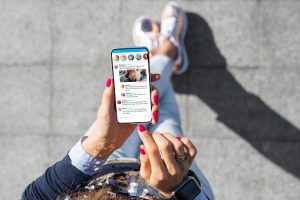 Create your account and page, and start promoting yourself. Although Instagram does not directly link to posts, you can include a link in your bio. On the other hand, Facebook allows you to create groups and pages, as well as track interaction.
Retargeting
You should also think about retargeting. This essentially means focusing on non-buyers who visited the online store. Retargeting advertising has a nearly tenfold higher clickthrough rate than standard advertising. When a customer enters the store, a tracking pixel records their information. After they leave, you can retarget them with ads in the hopes that they will buy.
The best part is that you only have to pay when someone clicks on your advertisement. This feature, which is available on both Google and Facebook, has the potential to significantly increase purchases.
eMarketing
Email marketing has been extensively discussed, and it remains one of the most effective methods of product promotion. If you want to use effective affiliate marketing without a website, you simply cannot ignore email marketing.
You can create your email list or purchase a database, then create a targeted email marketing campaign. Then, in the middle, include affiliate links. You must give them a reason to sign up. Offering a free ebook, guide, or course will almost certainly increase sign-up rates.
Pay-Per-Call Affiliate Marketing
Pay-per-call Affiliate marketing is a highly effective performance marketing tool. An advertiser pays an affiliate for quality calls generated on their behalf. This technology works in the same way that performance networks track website clicks. As an affiliate, you must devise a marketing strategy to increase the vendor's sales. You are compensated for each sale. It's internet affiliate marketing, but with phones instead of computers.
Conclusion
Affiliate marketing is can be tough, and many of the leads you generate may not convert. Use these tips and diversify your efforts to achieve great success. These are only a few suggestions for affiliate marketing without a website. We recommended that you create a customized strategy based on the affiliate niche you are targeting. If you are consistent, you will start making sales and earning commissions right away. Affiliate marketing is not a get-rich-quick scheme; therefore, you must work hard and be patient.