Do you want to learn how to start a Facebook ad agency? That's great!
Running Facebook ads is a great way to make some extra money. It's simple to get started and cheap., and you can earn a lot of money doing it. It's also expandable. You may transform this side business into a full-time business. which would mean working from home while making a good income.
What Does An Advertising Firm Actually Do?
A Facebook Ads Agency, as the name implies, manages Facebook advertising campaigns for its clients.
We are now living in a digital era. There has never been a better moment to establish an internet business. A Facebook advertising agency is one of the most profitable lifestyle businesses you can start with nothing. This is particularly appealing to individuals who want to leave their jobs but aren't sure what kind of firm to launch.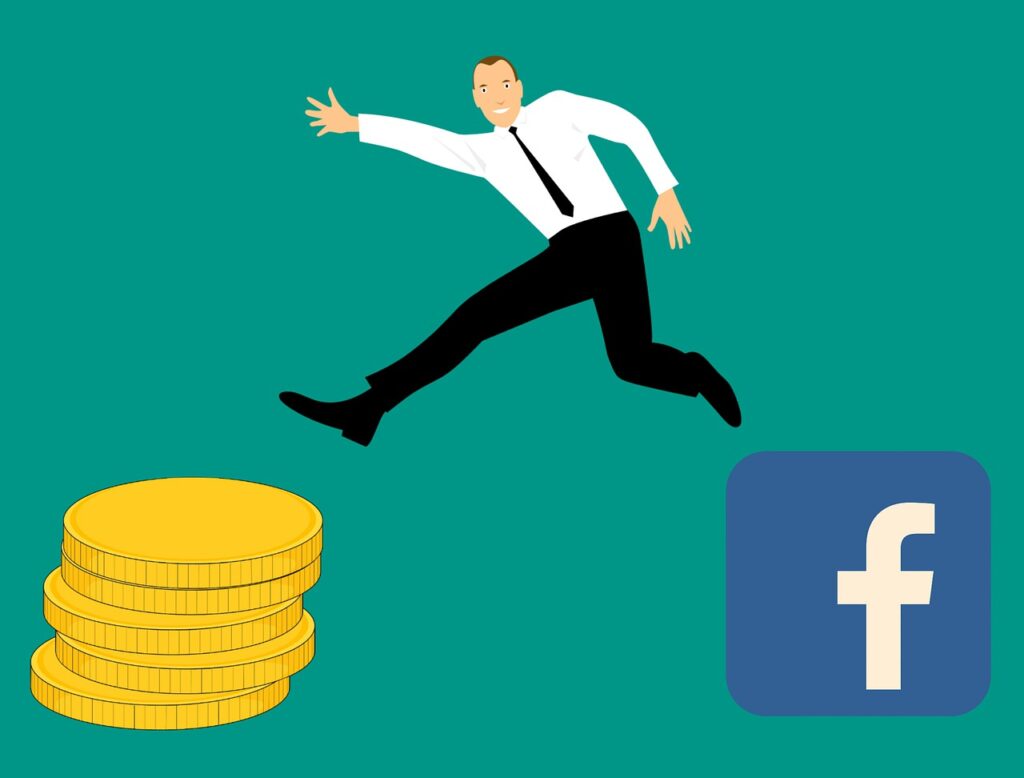 The possibilities are endless since you may start with Facebook advertisements, but you may also expand into other social media sites and help companies all over the world attract more consumers and clients.
Here Are The Simple Roles That Facebook Ad Agency Does:
Spread the brand awareness to the specific audience
Increase the reach
Plan ad Campaigns
Maximize the ad results
Create Your Pricing Points And Get Clear On Your Niche
When you're starting an ad agency, it recommends focusing on "authentic" organizations. The term, "authentic" means to imply companies that provide services that people regularly require.
Dental professionals, attorneys, chiropractors, personal trainers, and other businesses are just a few examples.
You see, these are services that people desire in any case. This makes advertising much easier. Working with clients who provide consulting or coaching services, on the other hand, will be a more difficult market to crack.
For the pricing points, It's a good idea to charge a one-time setup fee and an additional retainer fee that is automatically taken from their card every month, regardless of the number of hours worked.
You can then choose whether the agreement is month-to-month, and they may terminate it at any time, or if you have package deals that come to an end on a certain date.
Getting Your First Client
So, you've gotten the hang of producing successful advertisements, you've experimented with a few free clients to check your knowledge, and you've chosen your pricing and niche.
It's time to get real clients.
Here Are Some tips to help you grab your client:
Create A List

After completing the groundwork to start your business, you've undoubtedly met some potential customers. These could be anybody you met in a focus group or connected with on social media. They should be added to the list of prospects. B2B startups can add firms with which they've interacted to the list. You may also do some research on the internet to discover firms that are likely buyers of your products and add them to your list.

Look For Referrals

Everyone you know should be checked to see whether they know someone who would buy your service. You can never be sure where a wonderful referral will come from, so make your social media connections, neighbors, previous coworkers, and distant relatives aware that you're seeking for clients. To assist in the invention process, enlist your spouse, friends, and other connections.

Run Ads For Own

This is something that should go without saying. I mean, if you're thinking of establishing an advertising company and don't know how to attract customers by running advertisements, it's pretty much a given. It may take some time to master this skill and get some results on your own ads before offering your service.
Learn To Win Customers
It's critical that you acquire selling abilities.
Many digital agency owners are skilled with advertising but lack experience in sales. Sales are an essential part of your company's success and especially when you are looking for how to start a Facebook ad agency.
To be successful, you must be able to consistently make sales. The good news is that anyone can learn how to sell effectively. If you feel as though you are an extrovert who is uncomfortable conversing with others – don't worry.
You can learn how to be a great salesperson. Read this article to improve your selling abilities.
How To Convert A Trial Customer Into A Constant Monthly Client
You've established a firm foundation with your first client, who has agreed to work with you for a test run. But how can you encourage them to join your regular customer list?
For starters, we propose that you try out their campaign for 14 days. You should spend $5-10 each day on the campaign during that time (of the $100). If you're increasing their sales, they are going to love you. It's also when you should inquire if they'd want to take advantage of your services on a monthly basis. After all, you've shown that you're beneficial.
Managing The Agency
Congratulations, you have built the Facebook ad agency. Now, it's time to manage it.
Keeping up with it is the final step in learning how to start a Facebook ad agency. Yes, this is obvious, but if you're new to entrepreneurship, there's a learning curve involved. You've gotten used to having things told to you and now you have to figure it out for yourself.
Here Are Some Tools To Help You:
If you're starting a Facebook ad agency, tools can help you manage your day-to-day tasks and accomplish your goals.
Dropbox is great for keeping your files safe and secure.
Loom is a video-recording tool – it's occasionally useful when attempting to explain something to one of your Facebook ad customers.
CloudApp captures your screen and records videos.
Slack is a tool for teams to stay in touch with one another. As your company expands, keep this in mind.
Final Words
You've just discovered how you go from the beginning to advanced.s – learning how to start a Facebook ad agency. You're learning more, finding clients, growing your client list, and then maybe the services you provide.
It's true that it takes longer than a month to establish an effective follow-up system, but once you've gotten the hang of things, it shouldn't take more than two or three hours each week for one client. This method does not happen overnight, but because creating Facebook advertisements for one customer takes only 2-3 hours per week, you may really expand your agency outside of your full-time work and other responsibilities.
It's all about putting in a little effort every day to make it happen, and the fact is that it can.
Related Articles: