Would you like to start a business that can work from anywhere?  Do not have any experience in digital marketing, but I know someone who does. Or are you looking for something more stable than another job opportunity with lower pay and fewer benefits?
Digital marketing has become an essential tool for businesses of all sizes. So you want to start a digital marketing agency, but you don't have any experience? That's okay! We're here to help. In this blog post, we will walk you through the steps you need to take to get your business off the ground.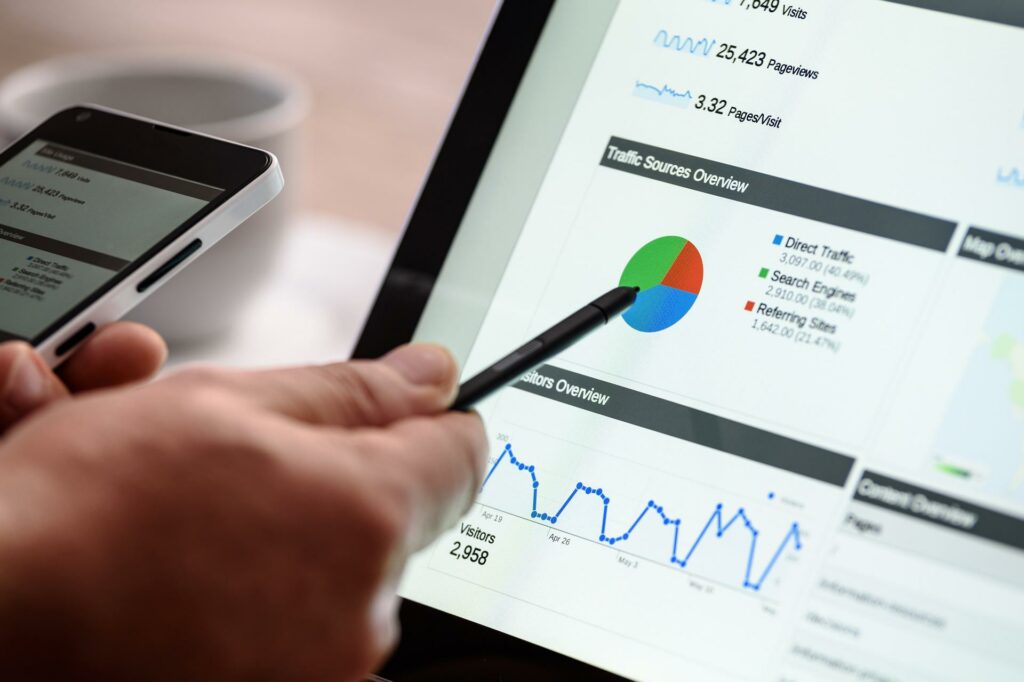 Starting A Digital Marketing Agency
Anyone with an entrepreneurial spirit and a passion for marketing may be wondering how to start a digital marketing agency. The first step is to develop a strong understanding of the digital marketing landscape. This includes becoming familiar with different marketing channels, such as search engine optimization, social media marketing, and email marketing. 
Once you have a solid grasp of how digital marketing works, you can put together a team of skilled professionals. It is essential to build a team with diverse skills and experience, as this will allow you to offer a comprehensive range of services to your clients.
In addition to building a strong team, you will also need to create a robust marketing strategy. This should include developing targeted campaigns designed to reach your ideal clientele. With a strong team and an effective marketing strategy in place, you will be well on your way to starting a successful digital marketing agency.
Here we'll cover everything from setting up your website and creating sales funnels to hiring your first employees and generating leads.
Figure out your Business Model and what Services you Want to Offer
It would be best to answer a few key questions when figuring out your business model. What services do you want to offer? What are your unique selling points? What is the demand for your services? And perhaps most importantly, what is your pricing strategy? Once you have answers to these questions, you can start to put together a plan for your business. If you're not sure where to start, there are plenty of resources available online and in books that can help you figure out your business model and create a successful plan for creating a digital agency. The most important thing is to take the time to carefully consider all aspects of your business before you get started. With a clear understanding of your goals and how you're going to achieve them, you'll be well on your way to success.
Create a website and social media profiles for your agency
A website is a necessity for any business in the modern age. It's a central hub where customers can learn about your products or services, and it's a way to build trust and credibility. A website is also an important platform for SEO efforts, and it can be used to generate leads and sales. Likewise, social media profiles are essential for promoting your brand and engaging with potential and current customers. Through social media, you can share your brand's story, connect with customers personally, and create a community around your business. A website and social media profiles can be a powerful marketing tool for your agency when used together.
Market your agency to potential clients
There are many ways to market your agency to potential clients. The most important thing is to make sure that you reach the right audience. You can do this by targeting your marketing efforts to individuals and businesses likely to need your services. For example, if you are an advertising agency, you should focus your marketing efforts on companies that are launching new products or services. You can also use various marketing channels to reach potential clients. Some of the most effective channels for marketing agencies include online advertising, PR, and content marketing. By using a mix of these channels, you can reach a wide range of potential clients and increase the chances of winning new business.
Negotiate contracts with clients and set rates
As a freelancer, one of the most important things you can do is learn how to negotiate contracts with clients. After all, the contract will determine the scope of work, timeline, and compensation for your project. While it may be tempting to accept the first offer that comes your way, remember that you have the power to negotiate terms that are fair and advantageous for you. Here are a few tips to help you get started:
Do your research:

Before entering into any negotiation, it's important to have a good understanding of what your skills and services are worth. Look at comparable rates from other freelancers in your field, and use this information to anchor your own rates.

Know your worth:

It's also important to remember that you are providing a valuable service to your clients. Be confident in your skills and worth, and don't be afraid to ask for what you deserve.

Be flexible: When it comes to negotiation, it's important to be willing to compromise. You may not get everything you want, but if you're able to find common ground with your client then everyone will be happy with the outcome.
Learning how to negotiate contracts effectively is an important part.
Deliver high-quality services that exceed expectations:

Every business strives to deliver high-quality services, but few succeed in exceeding customer expectations. The key to providing an exceptional customer experience is to start with the basics and then build on them:

Ensure that your employees are adequately trained and have the resources to do their jobs effectively.

Establish clear standards for service delivery and hold your employees accountable for meeting those standards.

Go the extra mile to surprise and delight your customers.

If you can consistently deliver services that meet or exceed their expectations, you'll soon develop a reputation for excellence. And that's the best way to build long-term relationships with your customers.

Final Thoughts!
So, if you want to start a digital marketing agency but feel like you don't have the experience, don't worry. You can still make it happen. Just follow these simple steps and be prepared for hard work and dedication. Are you ready to get started?