Want a creative way to make more money from your affiliates? Think about adding email marketing to your affiliate marketing arsenal. By making an email list for affiliate marketing, you can get to know your audience and make it more likely that they will click on your affiliate links and buy something. You don't even have to wait for them to visit your site.
Getting an Email List for Affiliate Marketing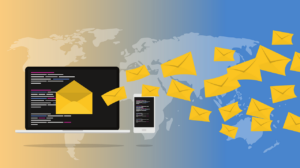 Email lists let you reach your audience right in their inboxes. They want to get your helpful information and other emails, so it will be easy to promote affiliate products.
If you've never done email marketing before, the following tips will help you get started:
Get an Email Marketing Provider
Sign up with an email marketing provider as the first step to building an email list. These are pieces of software that will automatically send your emails to the people on your list. You can use the platform editor to make an email that looks good, schedule it, and then it will be sent to your list.
Add Opt-in Forms Everywhere
Then, you'll need to put opt-in forms on your website to get people to sign up for your mailing list. An opt-in form is a web page where people can give you their name and email address to join your email list.
Put one in your sidebar, your footer, and anywhere else you think it fits.
You can also search for email addresses to add to your list, but these contacts won't have permitted you to contact them, so you'll have to send them unsolicited emails to invite them to your affiliate campaign.
Optimize Your Opt-in Forms
Once you have a few sign-ups, you can use more advanced email list subscription strategies to improve your opt-in forms and get a lot more people to sign up.
For example, you can use a tool for lead generation to make a pop-up that appears when a visitor tries to leave your website. Exit-intent pop-ups are a great way to turn visitors who are about to leave into subscribers.
Create Email Marketing Campaigns
When you send an email marketing campaign, you send a series of emails that tell your subscribers about a certain topic and teach them about it.
Make a "welcome" or "onboarding" campaign that tells new subscribers what you and your website have to offer. Then, you can make a variety of other email campaigns, such as one to promote your most recent blog posts or reviews, one for people who are interested in a certain product, and once when someone fills out a new website form.
Email marketing saves a lot of time because messages are sent automatically based on a schedule and actions that have already been set. A regular series of emails can also keep your subscribers informed and interested.
After building your email list, making sure your sign-up forms are the best they can be, and setting up your email sequences, it's time to add your affiliate links to your email marketing.
Tips to Get the Most Out of Email Marketing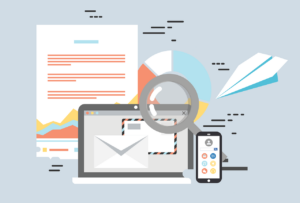 When campaigns don't work, they need to be changed. If your email's subject line and preview text aren't interesting, people may delete it. Think about the following to get the most money back:
Understand Your Audience
Your content should be tailored to your audience and help them reach their goals. Make blog posts, videos, infographics, and other types of content that your audience will find useful. Make and share content that addresses the right pain points, and then deliver it regularly. Once you have built and kept a trusting relationship with your readers, they are more likely to buy the affiliate products you try to sell them.
Build Trust and Keep Delivering It
The golden rule is to help people instead of making them mad. Don't say anything if you don't have anything nice to say. Find a way to talk about how a product you don't like has helped you without making it sound better than it is.
Optimize Your Emails
Create as many workflows as you can and separate your emails as much as you can. Check out the email subject lines that get the most clicks. If you can, make several workflows that cover different parts of your audience and make room for growth. Check how well your email marketing campaigns are doing and make changes as needed.
Stay Engaging
Keep the conversation going by making it easy for your audience to share and promote your work. When it makes sense, add a convincing call to action. People like to know unique things, so try to include exclusive, personal information in your emails.
Keep it Simple
No one wants to open an email that has a 4000-word essay in it. Keep your email as simple as possible in both how it looks and what it says. It's also helpful to send people to a longer blog post or website.
Make The Goal Clear
In an email, calls to action should be perfect. Make it easy for people to click and do what you want them to do. Don't hide buttons in your design or talk too much about things that aren't important. Keep it easy to read and in line with what your audience expects.
Add links to content that backs up what you say in your emails. If you send emails with affiliate links, make sure to send them to a group of people who already trust you.
Final Thoughts
The best way to get started with affiliate marketing is to find products you already use and love, sign up for their affiliate program, and start sharing your personalized link with your friends and followers.
When your social following increases, you may start including affiliate links in your blog posts and other material. When you do this, make a point of mentioning that you're an affiliate so your readers are aware that you'll be getting commissions if they buy anything.
Email marketing is a great way to stay in touch with your audience, share new content, and promote your affiliate products. By following the tips above, you can set up a successful email marketing campaign that will help you make money through affiliate marketing. This guide has hopefully given you all the information you need to get started with affiliate marketing.