So you've decided to start a digital marketing firm. That's fantastic! However, if you want your business to thrive, you must do it correctly and have a good understanding of the basic costs to start a digital marketing agency in the industry. Many enthusiastic Digital Marketing Agency Owners have grandiose plans but are only successful for a brief period of time. To be successful, you must first understand your company's financial demands. Here is everything you need to know about how much does it cost to start a digital marketing agency.
Definition of Digital Marketing Agency
Let's start with a basic definition of what a Digital Marketing Agency is before we figure out how much it costs. What exactly is a digital marketing agency, you ask? It's the team that usually works behind the scenes to get your business exposure via search engine optimization (SEO).
A Digital Marketing Agency or company is a firm that specializes in marketing for a specific firm, such as promoting a business/products and boosting sales and traffic on the internet. Using various tools and methods increases the online presence of a business and promotes awareness.
The costs of a Digital Marketing Agency will vary depending on the services you offer, but there are some core costs that are essential for any agency. These include:
A professional website for your digital marketing agency:
You'll need a website that showcases your agency and its services. This doesn't have to be overly elaborate or expensive, but it does need to look professional.
Build a Strong Social Media Presence:
A strong and robust social media presence for any business is essential for any business in the current world, including a marketing agency. You'll need to invest time and resources into building a following on platforms like Twitter, Facebook, and LinkedIn.
Marketing tools and software:
There are a number of different Digital Marketing Tools and Software programs you'll need to purchase in order to effectively run your agency. These can range from affordable options like Hootsuite to more expensive ones like Marketo.
Office space for the agency:
Unless you plan on working from home, you'll need to rent or lease office space. This will be one of your biggest overhead costs, so it's important to find a space that fits both your budget and your needs.
The exact Costs of a Digital Marketing Agency will vary depending on the size and scope of your operation. However, you can expect to spend several thousand dollars on the core costs listed above. If you're not sure where to start, we recommend speaking with a business attorney or accountant to get a better understanding of the costs associated with starting a digital marketing agency.
Costs of Digital Marketing Agency Explained
In order to Grow a Digital Marketing Agency in the long term, you'll need to have a clear understanding of the financial requirements of your business. These costs can range from thousands to tens of thousands of dollars, depending on the size and scope of your operation. However, the most important thing is to make sure that you have a realistic understanding of what it will cost to get your business off the ground. Once you have a clear understanding of the costs, you can start to create a budget and plan for how you will finance your new venture.
You can check online blog posts and articles to get a better understanding of the approximate how much does it cost to start a digital marketing agency. Also, try to find people who have already established their business and ask for advice. They will be the best source of information as they have gone through the process themselves.
Establishing a company entails investment, and you'll have to invest money into it. Set aside some money for marketing in the beginning. This is just an estimate; there are plenty of variables that influence the cost of establishing your business. The costs also depend on the sort of clients you want to deal with as well as how much your overhead expenses.
Get Your Own Company Website 
Building and hosting your own website may cost you around $200 dollars monthly. There are a lot of free WordPress themes that you can use that are available to assist you in creating a beautiful website, and there are plenty of free website development tools like Google Analytics that will allow you to build and optimize your website.
Buy Email Marketing Software 
This is the most basic level of Email Marketing, and you don't need a premium account. So set aside at least $20 every month. Using an Email service provider is essential to generate leads and to help you nurture them.
Get a Social Media Marketing Software
Many internet directories include a Social Media link. They can be used for free, but buying a premium subscription can help you save a lot of time that you can invest elsewhere. They are absolutely worth the money. So, if you spend as little as $30 dollars monthly you can make your company stand out on the social media platforms.
Purchase A Content-Creation Software
For $60 a month, you may use Canva or Adobe Photoshop for free to create graphics. Invest an extra $30 in one of the many video-editing tools on the market.
Get A Good Reporting program
This is critical. Clients want to see results, and providing them frequent reports documenting those outcomes is one of the most efficient methods to demonstrate those outcomes. As a result, any money you invest in reporting serves as an immediate investment in client retention. Automating reports with reporting software would be fantastic.
Video Conference Software and Calendaring Solutions
As a digital agency owner, you'll be speaking with a lot of people. Use free platforms such as Google meet, Zoom, and Whatsapp.
Print materials like Card, Broachers…
These are for better presentation, being a one-time expenditure but are able to make a great impression on your social gatherings.
Get a Work Space for the Company
Many small businesses have sprouted up in this area. For the most part, you will not have to pay for an office at first. In kitchens, spare bedrooms, and home offices, several businesses have emerged. However, if you do require office space, your overhead expenditures will skyrocket dramatically.
Setup Your Internet Connection and A Phone.
The majority of these things are already accessible to you, so making them a distinct expenditure is optional.
Create A Business Checking Account and Acquire the Necessary Licenses. 
In certain nations, you may be required to pay different licensing fees. The cost of creating a Business Checking Account can be different from one place to another. Spending $20 dollars monthly can get you your own business checking account.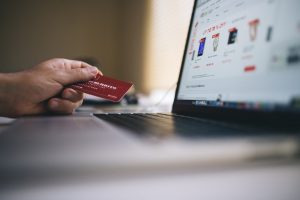 It is doable. Of course, as your company expands, so will your expenses. However, by starting with free and low-cost solutions, you may lower your overhead while reinvesting any gains back into the business's expansion.
Keep in mind that these are just the basics and that your actual monthly costs will vary depending on your specific situation. But if you're looking to start a digital marketing agency on a shoestring budget, this should give you a good starting point.
Conclusion
So, there you are these are the basic knowledge of how much does it cost to start a Digital Marketing Agency. The most important thing to do is to take one step after another when building your own business. The best way to learn is by doing, so get started and grow your agency one step at a time. And don't forget – have fun along the way!