Direct-to-consumer (D2C) marketing is a business model where a company sells its products and services directly to consumers, cutting out the need for intermediaries. This can be done through various channels, including the company's website, social media platforms, or even physical stores. 
D2C marketing can be an extremely cost-effective way to reach customers, and it has been growing in popularity in recent years.
 This article will discuss what D2C marketing is, how to start a D2C business and some of the benefits and challenges of this type of marketing.
D2C Marketing-An Overview
D2C or Direct to Consumer marketing is a type of marketing strategy where brands reach out and market their products or services directly to consumers. This type of marketing allows brands to create a more personal relationship with their consumers as they can communicate their message more effectively.
In orderForampaign to be successful, the brand must have a clear understanding of who its target audience is. The brand should also have a clear message that they want to communicate to their target audience. In addition, the brand needs to have a plan on how it will reach out and engage with its target audience.
Brands' common channels for D2C campaigns include social media, email marketing, and content marketing.
Brands need to be active on social media when it comes to social media. In addition, brands need to create content that is interesting and engaging. Email marketing is another excellent way to reach consumers directly. Brands can use email campaigns to promote new products or services, share coupon codes, or stay in touch with subscribers.
Content marketing is another crucial aspect of D2C marketing. Brands need to create high-quality content that will help educate and inform their target audience. In addition, this type of content needs to be easily accessible and shareable.
Some other essential elements of a successful D2C marketing campaign include:
Creating a sense of urgency

Offering discounts and incentives

Creating a brand identity

Creating user-generated content

Building a community around your brand
How To Start A D2C Business-Essential Guide: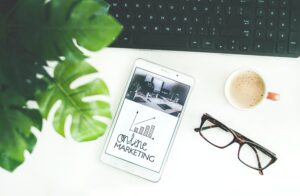 You might be thinking about starting a D2C business. You may have products or services that you want to sell to consumers without going through the hassle of brick and mortar stores or third-party retailers. 
Maybe you're tired of the traditional retail landscape and are looking for a new challenge. Whatever your reasons, you should know a few things before starting a D2C business. This guide will essentials of starting a D2C business, from product development and manufacturing to marketing and sales.
Step One: Figure Out Your Business Model
The first step to starting any business is figuring out your business model. What are you selling? Who is your target market? How will you reach them? These are essential questions to answer before moving forward with your D2C business.
Step Two: Develop Your Product
Once you understand your business model well, it's time to start developing your product. This is arguably an essential part of beginning a D2C business. After all, you won't have anything to sell without a great product! 
The key here is to create a product that solves a problem or fills a need for your target market. Spend time researching your competition and figuring out what makes your product unique. Then, create a prototype and get feedback from potential customers.
Step Three: Find a Manufacturer
After you've developed your product, it's time to find a manufacturer. This is an essential step in the process, as you want to make sure you find a reputable manufacturer who can produce high-quality products at a reasonable price. Once you've found a few manufacturers, request quotes and samples before making your final decision.
Step Four: Create Your Brand
Now that you have a product and a manufacturer, it's time to create your brand. This includes everything from your logo and website to your social media presence and marketing materials. Your brand should reflect your company's values and appeal to your target market. Spend some brainstorming before settling on a name and looking for your brand.
Step Five: Launch Your Website
Your website is one of the most critical aspects of your D2C business. It's where potential customers will go to learn more about your product and decide whether or not to buy it. Make sure your website is well-designed, easy to navigate, and informative. Include high-quality product photos and descriptions, as well as transparent pricing information. You should also create a blog to help drive traffic to your site and build up SEO.
You might also want to read this guide: What Is The Difference Between A B2C And A C2B?
Step Six: Start Marketing
Now that your website is live, it's time to start marketing your D2C business. There are several ways you can sell online, from social media ads and influencer marketing to email campaigns and Google AdWords. Figure out which marketing channels will work best for your business and start experimenting.
Step Seven: Make Sales
Once you start getting traffic to your website, it's time to make sales. This is where having a well-designed checkout process comes in handy. Make sure your checkout process is smooth and easy to use; otherwise, you'll lose potential customers. You should also offer various payment options and free shipping to encourage sales.
These are just a few of the essential steps you'll need to take when starting a D2C business. With careful planning and execution, you can build a successful D2C company from the ground up!
You might also want to read this guide: SAAS Content Writing: Everything You Need To Know
Benefits Of D2C Marketing:
Direct-to-consumer marketing, or D2C for short, is a type of marketing strategy where brands sell their products and services directly to consumers without going through third-party retailers.
There are many benefits of using a D2C marketing strategy, which include:
Increased brand awareness

: When you cut out the middleman and sell directly to consumers, it can control your brand's narrative and how it's presented to the public. This can lead to increased brand awareness and top-of-mind recall.

Greater customer loyalty and connection

: When customers feel like they have a direct relationship with your brand, they're more likely to be loyal. D2C marketing allows you to connect with your target audience on a more personal level, leading to long-term customer relationships.

More data and insights:

When you sell through third-party retailers, you have less visibility into your customers and what they're doing with your product. With D2C marketing, you own the entire customer relationship, giving you more data points to work with to better understand your target market.

Improved margins:

One of the most significant advantages of D2C marketing is that it allows brands to keep more of their profits since they're not giving up a percentage to retailers. This improved margin can then be reinvested into the business or used to fund other marketing initiatives.
You might also want to read this guide: How Much To Charge For Email Marketing?
Conclusion:
The Essential Guide to D2C Marketing is a great way to learn about the different aspects of marketing and how they can be used to reach your target consumers. There are many factors to consider when starting a D2C marketing campaign, but by following the tips in this guide, you will be well on your way to success. Thanks for reading!
You might also want to read this guide  B2C vs D2C: What's The Difference?