Content Strategy is a very important part of any marketing plan. If you want to use content in your company's day-to-day operations, then Content Strategy is the way to do it. It doesn't matter what type of business you have: developing a good strategy for your content will help you succeed and grow. 
In this blog post, we'll discuss everything that you need to know about Content Strategy – from how it can be used in different parts of an organization to best practices for implementing it successfully.
What is Content Strategy?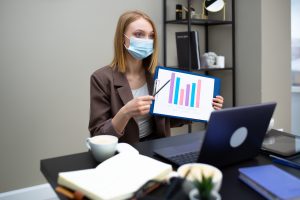 At its core, content strategy is the plan that you put in place to ensure that your company's content is effective and achieves its goals. This can include anything from developing a style guide for all of your content to creating a process for how new pieces will be created. 
Basically, it's how you make sure that all of your content is consistent, on-message and effective.
What are the Benefits?
There's a reason why Content Strategy has become so popular in recent years: it works! If you want to create great content for your business, then developing a strategy behind what you publish – and how you publish it – is the way to do it. 
Some of the benefits that you can expect to see include:
– Increased brand awareness 
– Improved website traffic 
– Greater customer engagement 
-More leads and conversions 
How to Formulate a Perfect Content Strategy?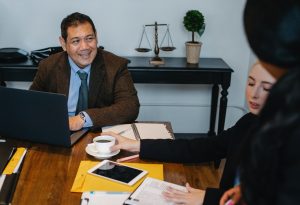 Here is a step-by-step guide to help you formulate a perfect one for yourself today!
Step One: Determine Your Business Objectives and Key Performance Indicators (KPIs) 
Before you begin developing your strategy for content marketing success, it's important that you know exactly what the end goal is. 
What are you hoping to achieve with your content? Once you have a good understanding of this, you can start to develop specific objectives and KPIs that will help measure success. 
Step Two: Audit Your Existing Content 
The next step is to audit all of the content that your company has already created – and how it's performing. This should include things like blog posts, product literature, sales collateral, etc. 
What are people saying about your content? How do they feel about the various items that you produce? Answering these questions will help give you a better idea of what areas might need to be improved or fine-tuned.
Step Three: Define Your Target Audience 
One of the most important aspects of content strategy is understanding your target audience. Who are you writing for? What do they want to know about your products or services? Once you have a good idea of who you're targeting, you can start developing content that will resonate with them. 
Step Four: Create a Content Calendar 
Now that you have a good idea of the types of content you want to create, it's time to start planning out when they will be published. A content calendar is an essential part of any content strategy, as it helps keep everyone on track and ensures that there is a steady stream of fresh content available.
Step  Five: Develop a Content Strategy 
Once you have your content calendar in place, it's time to develop the actual strategy for how this will be executed. This includes things like choosing what type of articles or blog posts to create (i.e., video, infographics), as well as for deciding on your overall message. 
A good start may be to go for some initial pillar posts to establish the base for business. 
Step Six: Develop a Style Guide 
After you've developed your strategy for content, it's time to think about how different pieces will fit in and work together. 
For example, if you plan on using infographics as part of your content marketing efforts, then it might be helpful to develop a style guide that outlines the fonts, colors and design elements that you want to use. This will help ensure a cohesive look across all of your content. 
Step Seven: Create Some initial Content 
Now that you have the basics in place, it's time to start creating some content! Begin by writing a few blog posts or articles, and then use them to finalize your content development plan. You can also consider some email marketing content or social media posts at this phase of the journey. 
Step Eight: Get Feedback 
Once you have some initial content published, it's important to get feedback on how it is performing. 
How many views are you getting? 

What types of comments and shares does the blog post generate?

Is your target audience engaging with this type of content or not? 
There are a number of different tools and analytics platforms that you can use to get a better idea of how your content is performing. 
Step Nine: Iterate and Improve on the Content Strategy 
After you've tested out some different types of blog posts or content, it's time to take what you learned and improve on your content strategy. For example, if you realize that one type of blog post is not performing well, then it might be helpful to focus on different types in the future. 
What Are Some Questions to Ask While Making a Content Strategy?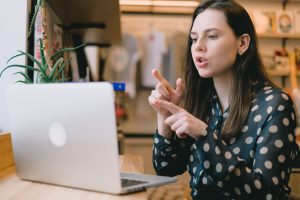 The questions below can help content strategists frame their work and develop a successful strategy. 
What is our business goal?
How do we want our audience to perceive our brand?
What are our brand's values?
What does the data tell us about how people interact with our current content?
Who is our target audience?
What does our target audience want?
What are we willing to change about our content in order to better serve our audience?
How do we make sure that new and existing content is effective?
Can we track how well our content is performing? How?
By thinking about the answers to these questions, content strategists can develop a content strategy that will help their brand achieve its desired results. 
By taking a data-driven approach and focusing on what their audience wants, businesses can create content that is effective and resonates with their target market. Additionally, by tracking how well their content is performing, businesses can make sure that they are getting the most value out of each piece.
What Matters the Most? Quality or Quantity?
Quality is the most important thing when it comes to creating content. 
Even if you write a lot, no one will read your blog post or care about what you have written unless it's compelling and offers high-quality information that they can benefit from. 
People are flooded with tons of options for entertainment on all devices at any time. 
They won't waste their time on something that doesn't provide them with value and meet their needs.
People prefer to engage in content created by professionals who really know what they're talking about and can back up everything they say with evidence, data or testimonials from others in the industry. 
You don't have to be an expert on everything, but you should be able to show that you've done your research and are knowledgeable about the topic.
In order to produce high-quality content, make sure that you: 
Plan ahead: Know what you're going to write about before you start writing. This will help ensure that all of your content is well-planned and cohesive.
Do your research: Learn as much as you can about the topic you're writing about, and make sure to cite your sources.
Write for your audience: Tailor your content to meet the needs of your target market. 
Edit and proofread: Make sure that all of your content is well-written and typo-free before you publish it.
What Happens When You Don't Have a Content Strategy? 
Chaos! If someone doesn't take the time to develop an effective content strategy, their entire business suffers as a result. 
Without planning out how they want to present themselves online through blog posts, social media updates or email campaigns, businesses will not be able to make an impact with their audience. 
Blogs and other content are the lifeblood of a business' online presence because they can drive traffic, increase conversions and build brand loyalty. If you simply publish blog posts here and there without thinking about how it fits into your overall marketing strategy, then no one is going to pay attention.
Conclusion
Your content strategy is what ties all of your other marketing efforts together.
If you're not sure where to start with developing a strong content strategy, it may be helpful for you to hire someone who knows what they are doing and has experience working in the industry. 
Once you have everything planned out, make sure that you communicate your goals and strategy to your team so that everyone is on the same page and knows what they need to do in order to help support your efforts.
Now that you know all about content strategy, it's time for you to start putting these tips into practice!