As the internet continues to grow and evolve, so does the online marketing landscape. To stay ahead of the curve, businesses need to be aware of the latest trends and developments. One area that has seen significant changes in recent years is online marketing reporting. With new technologies and data analytics tools, businesses can track and measure their marketing campaigns with unprecedented accuracy. This allows them to identify areas of improvement and optimize their strategies for maximum ROI. As we move into 2022, businesses should be aware of a few key online marketing reporting trends.
If you're working in marketing, you've come across a few different software tools designed to help with various aspects of your job. In this article, we'll look at some of the most popular types of online marketing reporting softwares and how they can be used to improve your workflow.
What Are Online Marketing Reporting Softwares?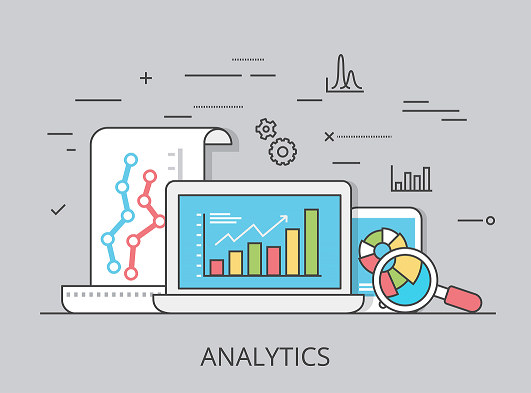 Online marketing reporting software provides businesses with an easy way to track their marketing campaigns and measure their impact. By collecting data from your online marketing channels and presenting it in a single report, you can quickly see which activities are driving results and adjust your strategy accordingly. In addition, online marketing reporting software can help you track your ROI. Also, it identifies areas for improvement and optimizes your campaigns for better performance. With the right software in place, you can take your online marketing efforts to the next level.
Multiple software programs will compile your online marketing data into reports. This is extremely useful because it can be difficult to keep track of all the different data points yourself. The software programs vary in cost, features, and ease of use. Some are more comprehensive than others. Ultimately, the best online marketing report software for you is the one that fits your needs and budget the best.
8 Best Online Marketing Report Softwares
Let's look at the best online marketing reporting tools in 2022.
AgencyAnalytics is a powerful marketing reporting software that helps agencies save time and deliver better results for their clients. The software includes over 80 pre-built reports, covering everything from SEO to social media to pay-per-click advertising. Best of all, AgencyAnalytics offers a free 14-day trial, so you can try the software before you commit to it. In addition, the software is backed by a team of expert support staff who are always on hand to answer any questions you may have. With AgencyAnalytics, you can ensure that your clients will always have access to the latest data and insights. Moreover, it allows them to make informed decisions about their marketing campaigns.
There are a lot of online marketing reporting tools out there, but Databox is one of the best. It's easy to use, affordable and has everything you need to track your marketing performance. With Databox, you can see how your campaigns are performing in real-time. Furthermore, you can identify areas of improvement and make data-driven decisions to optimize your results. Plus, the software integrates with all of the major marketing platforms to view all of your data in one place. If you're looking for an online marketing reporting tool that will help you take your marketing to the next level, Databox is a great option.
Keeping track of all your marketing data can feel like a full-time job. But with the right software, it doesn't have to be so difficult. Moz Pro is an all-in-one marketing reporting solution that makes it easy to track your progress and insights into your performance. With Moz Pro, you can see how your SEO efforts are paying off, track your brand mentions across the web, and monitor your social media engagement. Plus, Moz Pro comes with powerful tools to help you improve your marketing strategy. So if you're looking for an easier way to manage your marketing data, Moz Pro is a great option.
WhatConverts offers a range of features that make it easy to track and analyze your marketing campaigns, including call tracking, form submission tracking, and lead tracking. It also integrates with Google Analytics to see all your data in one place. This makes it easy to identify which campaigns are driving results and which ones need to be tweaked or abandoned altogether.
If you're serious about taking your business to the next level, then WhatConverts is worth considering. It's an invaluable tool for helping you optimize your marketing efforts and get the most bang for your buck.
As a business owner or marketing manager, you know how important it is to have accurate and up-to-date reports on your marketing campaigns. After all, you need to know what's working and what's not to adjust your strategy accordingly. Marketing reporting software can take the guesswork out of report generation by automatically collecting data from your online marketing platforms and compiling it into easy-to-read reports. Whatagraph is one such online marketing reporting software that offers a range of features designed to make report generation quick and easy.
With Whatagraph, you can create custom reports, set up automated report delivery, and track campaign performance over time. Best of all, Whatagraph's reports are highly visual, so you can quickly grasp key insights at a glance. If you're looking for an online marketing reporting solution that will save you time and help you make better decisions about your marketing campaigns, Whatagraph is worth checking out.
Like most online marketers, you know the importance of tracking your campaigns and measuring your results. But with so many different metrics to track and data points to analyze, it can be hard to keep everything straight. That's where online marketing reporting software comes in.
TapClicks is a leading provider of marketing reporting software, and we can help you make sense of all your data. Our software makes it easy to track your campaigns across all channels, measure your results, and identify areas for improvement. And because our software is cloud-based, you can access your reports from anywhere, at any time.
So if you're looking for an easy way to improve your marketing reporting, TapClicks is the perfect solution. 
DashClicks is an all-in-one online marketing reporting software that lets you track your campaigns, social media, the website traffic and more in one place. With DashClicks, you can see how your campaigns perform in real-time and make adjustments accordingly. The software also provides detailed reports on your website traffic, social media engagement, etc. You can even track your ROI with DashClicks. 
There is a lot of online marketing reporting software available these days. Klipfolio is one such software that online marketers can use to measure and track their marketing campaigns' progress and performance. It is a web-based application that online marketers can create online marketing reports. The reports are customizable and allow online marketers to track their progress and performance over time. Klipfolio also allows online marketers to share their reports with others. Using Klipfolio, online marketers can make better-informed decisions about their campaigns and track their progress over time.
Conclusion
As you can see, there are many different online marketing report software programs to choose from. The best program for your business will depend on your specific needs and budget. Do some research and find the program that best fits you and your company's needs. Then put it to use and start tracking your website's performance!
Also Read: