Google Marketing Live just happened! This event was a chance for businesses of all sizes to learn about the latest marketing trends and strategies.
Google has announced some big changes that will be taking place this year, and it's important to stay ahead of the curve.
In this blog post, we will discuss everything you need to know about Google Marketing Live 2022.
We'll go over the dates, the agenda, and what to expect from this year's conference. So Stay tuned for more information as we get closer to the event!
New Features For Performance Max
Google is making some changes to how Performance Max works. First, they're introducing a new way to measure ad performance. Second, they're giving advertisers more control over their campaigns.
Sales Reporting And Bidding For Stores
Google is also making changes to how sales reporting and bidding work for store campaigns. They're introducing a new metric called "conversions," which will help businesses track their sales more accurately.
They're also giving advertisers more control over their bids to optimize their campaigns more effectively.
Burst Campaigns
Burst Campaigns is a new feature that allows businesses to run short-term, high-intensity campaigns. This is perfect for businesses who want to make a big splash with their marketing efforts.
Experiment Tools
Google is also introducing new experimental tools to help businesses test different marketing strategies. This is a great way to see what works best for your business without having to commit to a long-term strategy.
Google Ads Recommendations And Optimization Score
Google is introducing a new optimization score for Google Ads. This score will help businesses see how well their campaigns are performing and where they can improve.
They're also giving businesses more control over their ads, so they can optimize their campaigns more effectively.
Product Feeds For A Shoppable YouTube Experience
YouTube is introducing a new way for businesses to showcase their products. Businesses will be able to create product feeds that will be displayed on their YouTube channel.
This is a great way for businesses to promote their products and reach a wider audience.
3D Models Of Products Coming To Search Results
Google is bringing a new way to show off products in search results. Businesses will be able to upload three-dimensional models of their products, so users can see them in all their glory.
This is an excellent method for companies to promote their goods and expand their reach.
Video Ads In Discover
Google is bringing video ads to Discover. This is a great way for businesses to reach users who are interested in their products and services.
Google Marketing Live Shopping updates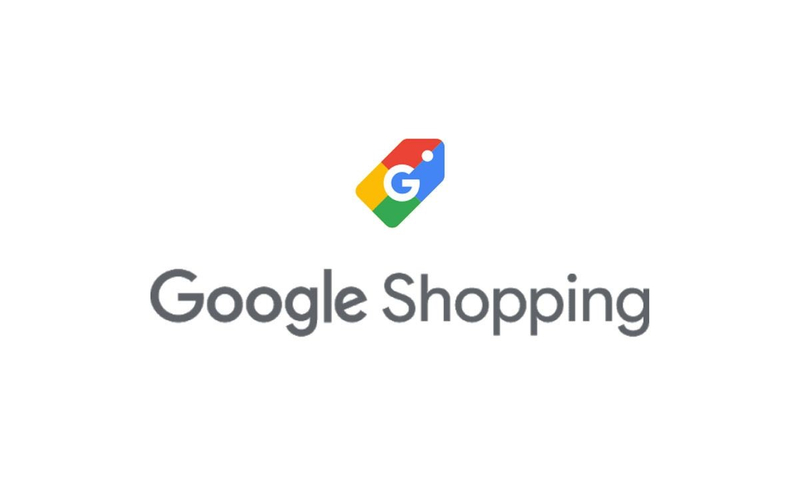 There were a plethora of I words used this year when it came to the Google Shopping experience. We'll leave it up to you whether or not to make anything of that, but here are the most important e-commerce shopping changes.
Checkout On Merchant
Customers who have "decided what they want" will be streamlined at Google.
Customers will not be required to go through so many screens/pages to checkout due to this implementation and instead will be immediately sent to the existing buy flow from the merchant – directly from the product listing.
According to Google, merchants will "own the customer" throughout the transaction, which will occur straight in their flow.
The concept of buying directly from the Google Shopping website may result in a drop in AOV (average order value), as customers will no longer browse the site and instead click the product listing and purchase right away. This is still a closed pilot, and Google plans to expand it and make it generally available soon.
Product Improvement Recommendations
The Google Ads' Business Tab lets businesses manage their campaigns and goods at the same time. It will find and diagnose any flaws in your items, such as missing information, low bids, and so on.
Enhanced Conversions For Additional Channels
This connection is safe for consumers' privacy and allows offline conversion imports to lead-to-funnel connections. Later in the year, a new Lead Funnel report will be available to Google Ads users to assist visualize lead progression.
Enhanced Conversions for website conversions will be available for Search Ads 360 shortly and if you use 3rd party services to manage campaigns.
YouTube Shorts Ads
According to Google, YouTube Shorts has about 30 billion daily views, four times as many as a year ago. Also, "75 percent of respondents agree YouTube adds to the traditional shopping experience by providing unexpected inspiration." As a result, advertisements on YouTube Shorts are now available.
Google Audiences For CTV
Google Audiences will soon be accessible to connected TV advertisements, which include affinity, in-market, and demographic audiences. As cable cord-cutters grow in number, connected TV advertising such as OTT spots is becoming more popular.
Better Results With Automation And Insights
Machine learning is used to discover new pockets of customer demand on the Insights page, as well as customized trend data. Only Google can offer these types of insights.
Based on the hundreds of billions of searches we conduct every day and the millions of signals we assess for each ad auction. We're launching three additional reports today.
Summary Of The Google Marketing Live 2022 Event
Google announced a plethora of updates during its conference, some that are now available and others that will be arriving soon. We've compiled a list of all the announcements Google made at Google Marketing Living, that is organized by current availability and future arrival.
Available Now
Immersive shopping ads
Asset library
New Home experience in GA
Conversion modeling updates
DDA as default
On-device conversion measurement
Visual product feed
AR in Search
Performance Max
Coming Soon
Ads on YouTube Shorts
Video on Discover
Google audiences for CTV
Performance Max
Experiment tools
Insights and explanations
Search lift tests
Conversion lift tests
Automatically-created assets
Message a business in ads
Insights page
Attribution insights
Budget insights
Audience insights with first-party data
Available for manager accounts
Optimization score for every campaign type
My Ad Center
Privacy-safe advertising
MMM improvements
Google tag
Enhanced Support for enhanced conversions
Report for lead funnel
The ability to get a Visual ad experience
YouTube Shorts & Search getting Product feeds
Performance Max updates
Merchant checkout
Improvement recommendations in shopping Ads
Google loyalty benefits
Conclusion
Google Marketing Live 2022 has come to a close, but there's plenty to digest and think about from the event. From new features in Google Ads to product announcements, there's a lot for you to unpack.
What are your thoughts on the announcements made at Google Marketing Live? Let us know in the comments below!
Related Articles