Have you been wondering what are some of the copywriting niches you can dive into? Do you think copywriting is only for writers? If so, you might be surprised to know that many more opportunities are available than just writing.
Copywriters can work in many industries, from the arts to law enforcement. Even some people make a living as professional copywriters with no degree at all!
Here are 10 amazing niche choices that show how diverse the world of copywriting is.
Profitable Copywriting Niches For You
Technical Writing
If you enjoy explaining the complicated, technical writing might be a good option for you. When writing on more advanced topics, it can sometimes even be beneficial to know your subject before creating and executing an effective marketing strategy.
Some companies allow employees with certain degree levels to work at home while managing technical support questions or other customer service-related issues through email and chat sessions.
Fashion And Beauty Writing
Mentoring and guiding others to enhance their appearance is a large section of the fashion industry. Those who have experience in this area can easily transfer their business knowledge into the field of copywriting. Many people are unaware that models, actors, and other entertainers need styling advice.
Magazine editors, hairdressers, and brand marketers all rely on the advice of someone with specialized knowledge for help with projects. This often includes taking pictures or writing descriptions about new products being launched by a company.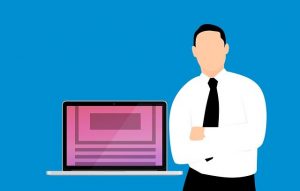 Image credit: pixabay.com
Ghostwriting Is also considered As one Of The CopyWriting Niches
Many people want to be writers but lack the motivation or time to do so. This can be an opportunity for you to earn money by crafting someone else's words into a cohesive masterpiece. You can work with clients one-on-one or even take on long-term projects that require multiple drafts and revisions.
The key to being a successful ghostwriter is to capture your client's voice and style while ensuring that the final product sounds like it came from them.
SEO Writing
With the evolution of search engine algorithms, it's more important than ever to be creative with your writing. SEO stands for "search engine optimization" and involves manipulating text to make it easier for Google, Yahoo, Bing, etc., to find your article when people are searching for related phrases.
The higher you rank on search engines, the more likely people will visit your site. If you have an interesting way of explaining difficult or technical concepts, this can be a fantastic choice for earning extra income with minimal effort each week.
Direct Response Is Also Part Of Copywriting Niches
Some copywriters specialize in direct response marketing, which large companies often sell products or services online. This also applies to email campaigns and other web-based advertising projects.
Direct response copywriting requires special attention to the included words, as these need to be motivating enough for readers to take action (such as clicking on links or buying products).
The principal goal is always increased sales, no matter what medium you're using.
Magazine Writing As One Of The CopyWriting Niches
If you enjoy reading magazines, this may be an ideal choice for you. There is typically a lot of flexibility with writing topics because you never know what will be popular or interesting. You can also take on additional projects by writing blog posts or other online articles.
Once your name gets out there, it could even lead to opportunities within other media (like television). However, this field can be crowded, so make sure that you're doing something unique and exciting with your work to stand out from the competition.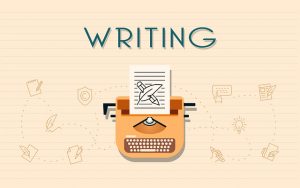 Image credit: pixabay.com
Digital Marketing Is Massive
And often requires a team of people to get something done. However, there are some parts that you can take on yourself while still earning a decent paycheck. The digital marketing industry includes search engine optimization, email marketing, content creation for blogs or eBooks, social media management, etc.
You may have difficulty getting started with these tasks if you have little experience in the field. However, writing interesting texts about new products is likely to be an area of strength for anyone who reads regularly and stays up-to-date with popular trends online.
Finance Is Always Booming
So there are opportunities for copywriters to explore the field with these writing projects. Everything from financial reports to marketing materials needs words to appear appealing and convincing. This is a long-term area of focus that requires plenty of research on industry trends and developments.
If you're already knowledgeable about this subject, then you may get your foot in the door right away by offering to write blog posts or other short pieces related to finance topics.
Health And Fitness
There's a reason that this niche is popular: people care about their health and want to look good. If you combine your love for words with your passion for fitness, then it's easy to create content that provides exceptional value for readers.
This could include writing blog posts or ebooks and posting helpful status updates on social media platforms. Once you've built up an audience of people who trust your opinion, it will be easier to find other opportunities within this growing industry.
The Tech Industry Is Exploding
So it makes sense that some copywriters can make a solid living. Everything from app descriptions to the new product pages on some leading web-based platforms relies on strong writing skills.
Whether you're interested in search engine optimization, email marketing, or content writing for these types of projects, there is no shortage of options available if you know the industry and have a knack for explaining complex topics with relative ease.
Copywriting Niches
If you're lucky, it won't take long to find the perfect niche that aligns with your interests and abilities.
Don't limit yourself by thinking you need some background or degree – there are plenty of opportunities out there for anyone ready to get started!
You can always move into a new sector if things seem slow for you initially, but at least there is no shortage of options for those who know how to write well.