What is a digital creator? you must have come across this word a couple of times, or you must be aspiring to be one yourself, and haven't gotten a clear picture yet on how to start your digital creator journey, let's break it down!
The ease of working remotely, and the numerous benefits that come with it are the reasons lots of people are turning to the digital bazaar for work.
The number of people working from home is growing due to the many advantages that come with it. Working from home allows for more flexibility and control over one's work schedule, and it can be more cost-effective than traditional office arrangements. Additionally, the internet has made it easier than ever for professionals to find work in the digital market.
Still, others would opt to distribute their knowledge and expertise globally through courses online or digital products. Now, this is who a digital creator is.
Becoming a creator is an amazing opportunity to begin online businesses. It allows you to share your knowledge and skills with the world in a way that is convenient and affordable. Additionally, it can be a great way to make passive income. To be a digital content creator, you first need to choose a niche. But how do you identify your niche? And, what does it take to start selling?
This research guide will help you answer all the questions you have about digital creators. You'll explore, and discover the knowledge a creator must have, including how to pick a niche, and eventually start selling!
Who Is A Digital Creator?
What is a digital creator? This is a question that many people are asking, especially since this term seems to be popping up more and more lately. A digital creator is a person that creates content or works in a creative field online.
They may use social media, blogs, or other online platforms to share their work with the world. Some of the most popular digital creators right now are YouTubers and Instagrammers.
A digital creator's duty spans beyond creating digital books or courses online to creating products that proffer solutions, it is imperative to understand the audience, the audience's interests, and lots more. If you're interested in becoming a digital creator yourself, keep reading for some tips!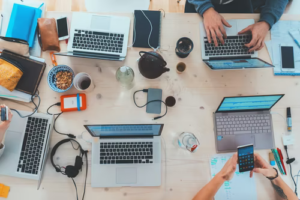 Who Can Be A Digital Creator?
There is no one-size-fits-all answer to this question, as the field of digital creation is wide and varied. However, there are a few things that all successful digital creators have in common.
In this blog post, we will explore what it takes to be a successful digital creator, and offer advice on how you can become one too!
For example,  A teacher, who expands the class reach by curating and delivering online courses.
A digital influencer who can use his\ her skills to attract followers online or distribute knowledge on brand partnerships in the form of an eBook.
or, a biometric company can create content in a specific niche to establish itself as a market leader.
As you can observe, the list is endless. Consider the things you engage in that are teachable, and people reach to you to learn.
Digital Products A Creator Can Create
When it comes to creating digital products, the sky's the limit! There are so many different types of products that you can create, and the possibilities are endless.
In this blog post, we will discuss some of the most popular types of digital products that are currently being sold online. Keep in mind that this list is not exhaustive; you can create any product that you desire!
There are all sorts of digital products you can create and sell online!
audiobooks,
templates,
scripts
software, apps – the list goes on.
If you have a great idea for a digital product, there's likely a market for it.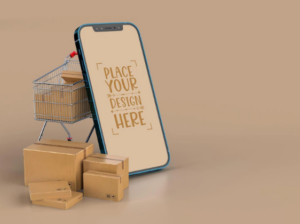 How A Creator Can Identify A Niche
There are many different niches that a creator can work in. However, it is important to think about what topics you specialize in and areas that many people are interested in online.
This will help you to create products that people will be interested in. Consider what you are very knowledgeable and skilled in, and what people usually approach you to inquire more about. This can give you some ideas about what products to create.
As a result, after choosing your niche, research your competitors to see what they're doing. Following this analysis, narrow the areas within your niche and try to do something that no one else is doing.
By selecting a more specific niche, you can narrow your audience while also doing something different than everyone else.
How To Host or Publish A Digital Product Work
When you publish or host a digital product, you are making it available for others to download or purchase. This can be done through various online platforms, such as your website, an online marketplace, or a third-party hosting service.
Your digital product will need to be in a format that can be downloaded or accessed online.
Common file formats for digital products include PDF, JPG, PNG, and MP3. Once you have your product ready to go, you will need to decide how you want to price it.
Many digital products are priced using a pay-what-you-want model, which allows customers to choose their price. This can be a great option if you are just starting, as it helps to build trust with your audience.
You can also choose to price your product at a fixed rate. This is often the case for products that are more established or that offer more value.
Once you have decided on a price, you will need to set up a way for customers to purchase your product. This can be done through an online payment processor, such as PayPal or Stripe.
If you are selling your product through your website, you will need to set up a shopping cart and checkout system. Many WordPress plugins can help with this.
Once a customer has purchased your product, they will be able to download it from a secure location. For products that are hosted externally, such as on Amazon Kindle or iTunes, customers will be given a link to the product page.
It is important to remember that when you sell digital products, you are responsible for providing customer support. This includes answering any questions about the product.
How To Generate Sales Page
Now that you know what a sales page is and why you need one, it's time to learn how to create one.
There are three key elements to any successful sales page: headlines, offers, and calls to action.
Your headline should be clear, direct, and make a promise that your offer can deliver. For example, "Lose 10 Pounds in 30 Days!"
Your offer should be something that your target market wants or needs, and it should be framed in a way that is appealing and relevant to them.
Finally, your call to action should be clear and concise. It should tell the reader exactly what they need
A headline that explains the benefit of the page
List of features or products
Testimonials
Bullet points about the product or service
Calls to action (e.g. buy now, learn more, sign up)
What  Should A Hosting Platform  Have?
When considering a hosting platform, there are a few key things to look for: flexibility, scalability, security, and support.
Flexibility
Refers to the ability to easily make changes to your site as needed, This could include things like being able to add or remove features, change the layout of your site, or even integrate with third-party services.
Scalability 
Refers to the ability to easily grow your site as your needs change. It refers to the ability to accommodate increased traffic as your site grows. means that the platform can grow with you as your needs change.
Security 
Security is essential to consider to protect your site and its users.
Support
This is essential in case you run into any problems while using the platform.
When choosing a hosting platform, be sure to keep these factors in mind to find the best option for your site.
Security refers to the platform's ability to keep your site and data safe from hackers and other security threats.
Support refers to the platform's customer service and technical support in case you need help with anything.
What Digital Creators Must Practice
There's no one-size-fits-all answer to the question of what makes a great creator, but there are some tried and true practices that can help you get started on the right foot. Here are a few things to keep in mind as you begin your journey:
Find your niche:
When it comes to creating content, it's important to find a topic or format that you're passionate about. This will make the creation process more enjoyable, but it will also help you attract an audience that shares your interests.
Be original:
With so much content available online, it's important to make sure your work stands out from the crowd. This doesn't mean you need to reinvent the wheel – simply putting your spin on familiar topics can be enough to capture attention. This could mean coming up with new topics, approaching familiar topics from a different angle, or simply delivering your material engagingly and uniquely.
Be consistent:
Posting new content regularly is crucial for building an audience and keeping them engaged. If you only update your blog or social media accounts sporadically, it will be harder to attract and retain followers.
Practice good SEO:
If you want people to find your content, it's important to make sure it's properly Optimized for Search Engines (SEO). This means using relevant keywords, tagging your content appropriately, and making sure your site is easy to navigate.
Interact with your audience:
Don't forget to interact with the people who are consuming your content! Responding to comments and questions not only shows that you care about your audience, but it can also give you valuable feedback that can help you improve your work.