The term content writing is used to describe the process of creating text for use on websites, blogs, social media channels, or any other type of online content. It is important to create engaging and interesting content to attract readers to this type of work. 
Content writers are responsible for producing copy in a variety of forms including articles, blog posts, press releases, and more!
When it comes to writing for the web, there are a few things to keep in mind. Firstly, brevity is key – people are more likely to read shorter pieces that are easy to scan. 
Secondly, using active voice makes content easier to understand and engages readers more effectively. Finally, good punctuation and grammar help give your work a polished, professional appearance.
But, before we dig deeper into the details, let's discuss the significance of content writing.
Why Is Content Writing Important?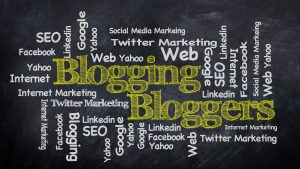 Content writers are responsible for a variety of writing including articles, blog posts, press releases, and more!
Simply put, content is king. In the digital age, online users are inundated with information from all angles and it can be difficult to stand out from the pack. 
Quality content is one of the best ways to cut through the noise and attract attention to your brand or website. 
From a business perspective, good content is also an effective way to generate leads and convert prospects into customers. It can establish authority and trustworthiness for your company, helping you attract new clients and grow your bottom line.
Good content is essential for a successful online presence. It's what draws people to your website or blog and keeps them coming back for more. Quality content also helps you rank higher in search engine results pages (SERPs), which means more traffic for your business. In addition, well-written content can establish you as an expert in your industry and attract valuable backlinks from other websites.
Above all, it's important to remember that content isn't just for marketing purposes. It can also help with Search Engine Optimization (SEO), Customer Acquisition, and more!
How Can You Be the Best Content Writer?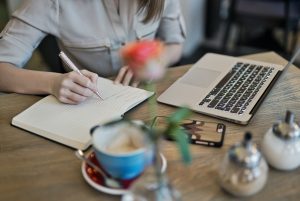 First and foremost, always keep the reader in mind. What are their needs and wants? What will interest them? Tailor your content to meet those needs and interests.
Secondly, be sure to conduct thorough research before you start writing. Use credible sources and back up any claims, statistics or anecdotes with evidence from reputable publications – avoid making assumptions!
Use a conversational tone. If it sounds like you're speaking to your reader, they'll feel more engaged with what you have to say and will be able to better absorb the information
Stick with short sentences. The shorter your sentence is, the easier it'll be for readers to process and understand
Stay active! Using "we" and "you" will help you engage readers more effectively than passive voice
Use sub-headings to break up your content. This helps organize ideas for the reader, making it easier to understand what you're saying
Proofread your work! Typos make an author look unprofessional
Make sure sentences are properly punctuated (full stops, commas, etc.)
End your blog posts with a strong call to action
Lastly, make your content as easy as possible for the reader to digest. Add lots of subheadings (H tags) and break up long paragraphs into short sentences and sections. This will make your content more readable and engaging.
Different Types of Content Writing Jobs
Now that you've learned how to create quality, effective web content, let's take a look at some of the different types of writing you might be asked to do as an online writer or copywriter!
Blog Posts
Blogs are one of the most fundamental elements of any successful website. They're a great way to establish authority and build trust with your readers. Blog posts are usually short, conversational pieces that cover a wide array of topics related to your industry.
Press Releases
Press releases serve as an announcement or news story of interest for the public media. They can be used by businesses to announce new products, share special announcements, or simply to generate publicity.
eBooks
eBooks are a great way to attract attention to your brand or website and provide valuable information to readers. They can be used as lead magnets (offering something of value in exchange for contact info) or as standalone pieces of content.
White Papers
White papers are long-form, in-depth documents that provide information on complex topics related to your industry. Businesses use them to help solve problems for their customers, educate readers about a particular topic or sell products and services.
Website Content
These days, businesses can't survive without having their own website! This is where website content comes in handy!
Web content usually takes the form of informational pages, blog posts, and even products for sale. It should be well-written, informative, and easy to understand.
Your website is one of the most important tools you have when it comes to attracting new online business – which means having high-quality, relevant website content is essential. Content should be updated regularly and target the needs and interests of your ideal customer.
How to Write Effective Web Content
When it comes to creating quality web content, there are a few things to keep in mind:
-Make sure your content is well-written and easy to understand.
-Target the needs and interests of your ideal customer.
-Update your content regularly to keep it fresh and relevant.
-Include images, videos, and other multimedia elements to break up the text and keep the reader interested.
-When you're writing about a product or service, be sure to include benefits and advantages over competitors' products.
-Display trust in your brand/website by including references that readers can check out for themselves.
Sales Letters
Sales letters are a type of direct marketing communication that's used to persuade potential customers to buy a product or service. They usually contain a lot of information about the benefits of using the product or service and can be quite long.
Tutorials
Tutorials are a great way to help your readers learn new skills or how to use your products and services in a more effective way. They can be text-based or video-based and should be easy to follow along with.
Copywriting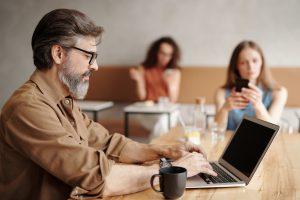 Copywriting is a type of online content that's used in marketing collateral such as ads, websites, and promotional materials. It should be written in an informal tone to engage the reader and encourage them to take action.
Marketing Materials
Marketing content is often used by sales teams when they're meeting with potential customers because it provides a lot of information about a product or service in a short amount of time. In other words, these are usually print documents that businesses use in their day-to-day operations – such as presentations or reports.
Product Descriptions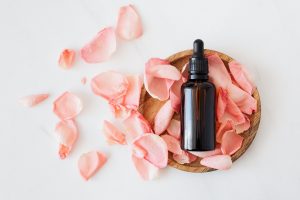 When you're selling a product online, it's important to create descriptions that are both informative and persuasive. You should design product descriptions to appeal to the reader's needs and desires and make them want to buy the product.
As an online writer or copywriter, you'll likely be asked to write content for a variety of different purposes. By understanding the different types of writing that are out there, you can take on any project with confidence!
Conclusion
So, what is content writing? It's the process of creating written content for the web that provides valuable information to readers. 
This can take many different forms, such as blog posts, website content, white papers, sales letters, and product descriptions. By understanding the different types of writing out there, you'll be able to create high-quality content that engages the reader and encourages them to take action.
Thanks for reading!