Franchising is a relatively new business model that originated in the 20th century United States. The first franchise model began in the 1940s and was developed as a quick way to grow a business and improve distribution. Fast forward to today, and anyone can see how franchising has completely revolutionized how businesses operate globally.

Franchising is one of the best ways to establish a new business or rapidly expand an existing one. With today's cloud-based apps and an internet connection, a burgeoning new world of digital franchising is emerging that will have a similar impact on the world of business that the early 1940s model had.
Franchises have truly become a mainstay in contemporary business, as evidenced by the numerous sectors that use the mode. Franchising can be used to promote growth and expansion in any sort of business.
Why does the Franchise model work?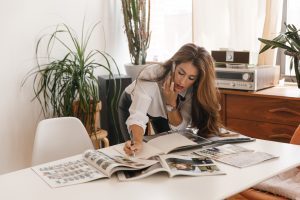 Almost any sort of company may benefit from a franchising model as a foundation for rapid development and expansion. As mentioned previously, there are a variety of franchise opportunities available. Some sectors that have successfully used the model include:
Restaurants and Cafes

Financial Services

Business brokerage

Real Estate brokerage

Advertising and marketing companies

Direct mailing companies

Healthcare providers

Hotels and hospitality

Storage businesses

Retail stores

And much more
In essence, a "franchise" is a business relationship in which a parent firm allows a franchisee to market and earn an income with their products and services using the parent company's name. A "digital franchise" works on the same principle, except it, applies to internet and digital items. The parent firm creates an online product that can be sold by someone else to make a profit.
Advantages of Digital Franchising 
There are clearly several advantages to digital franchising. There are no inventories, no physical store locations, and no need for personnel. It's not even a multi-level marketing (MLM) business. All of it is done over the internet. Work from home or from anywhere there's an internet connection! There's no end to the income possibilities.
Is Digital Franchising the future of business?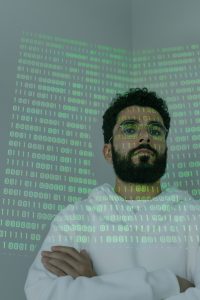 The Digital Franchise Concepts and methods are applicable to a wide range of industries. SMEs in low-tech verticals that are attempting to connect with local customers would benefit from the digital franchise models.

Another sector can be companies in the tertiary markets that don't have a digital connection to their target consumers. Entrepreneurs on the ground who understand their market can also use digital franchising methods to improve sales and grow their customer base.

Digital Franchise Concepts are a great way to grow your business if your company could benefit from more localized representation. In this franchising model, franchisees acquire exclusive rights to specific geographic regions and profit from mobile and web eCommerce in their region. 
As a digital franchise owner, you can have the rights to the market, as well as rights to utilize the parent name, branding and support can give you an edge over others.

What Are the Advantages of Running a Digital Franchise?

Digital franchising provides individuals interested in starting their own company with a chance to rapidly and easily expand a successful franchise. And there are several advantages over traditional franchising. Here are just a few:

Lower start-up costs and lower overhead expenses:
The franchisee typically pays an up-front start-up cost as well as regular royalty payments that are far less than the typical brick-and-mortar startup fee.

Minimal team management:
The parent firm supplies web and design engineers, customer service, and support staff, while the franchisee focuses on selling and marketing. This means you can start without almost any employee and gradually build your digital business.

Require little technical knowledge:
To run a digital franchise, all you need is a basic understanding of technology development, hosting, digital marketing, and design. The franchisor invests in developing the product and keeping it updated, while you just have to use your effort and funds on selling.

Franchising is not limited to any one sector. Almost every industry has a role in franchising. Whether you're looking for a service franchise, a product, a specific way of doing business, or anything else, it is feasible with a digital franchise model. There are no limits to what a franchise model can look like as long as it contains the basic elements that define the role of a franchisee and a franchisor and in which both have an equal chance to earn a good return.