Social media is a great way for people to connect and share their thoughts with the world. However, it can be difficult to know where to start when creating a social media strategy. 
In this article, we will provide you with 8 steps that will walk you through how to create an effective social media strategy that scales your business and generates more revenue!
But before we move on to strategies and how to create them, let's briefly discuss what social media marketing is:
Social Media Marketing – What Is It?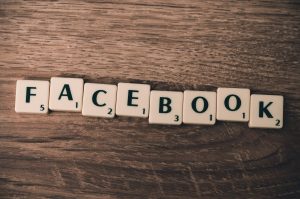 Social media marketing is the process of using online platforms like Facebook, Twitter, and LinkedIn to build relationships and interact with potential and current customers. 
It's a way to connect with people who might be interested in what you have to offer, and it allows you to build trust and credibility with them over time.
Now that we know what social media marketing is, let's move on to the steps involved in creating a social media strategy.
A Guide to Creating a Social Media Strategy
Here are some straightforward guidelines you can follow to create a highly effective strategy that converts:
Step One: State What You Want to Achieve
Before you can create a social media strategy, you need to know what your objectives and goals are. What do you hope to achieve through social media marketing? 
Do you want to increase brand awareness, drive more traffic to your website, or generate more leads via a call to action?
Step Two: Understand Your Audience
Once you know your objectives and goals, you need to determine who your target audience is.  You can use social media to reach many different people, but it's important that you determine who your target audience is so you know how best to interact with them.
This will help you determine which social media platforms to focus on and how to best reach your target market.
Step Three: Analyze the Competition
Before you can differentiate your business from the competition, you need to know:
who they are and what they're doing.  

What are their strengths and weaknesses? 

What kind of content are they publishing? 

How often are they publishing it? 

What social media platforms are they using? 

What type of content are they sharing?

How is their branding different from yours?
This information will help you determine what type of content you should publish and how you can set yourself apart from the competition.
Step Four: Analyze Your Current Status
Now that you know who your target audience is and what type of content to publish, it's time to do a social media audit.  What social media platforms are you currently using? What's your reach on each platform? How often are you publishing content? What's the quality of your content? How does your branding look on each platform?
This is your chance to see how you're currently performing on social media platforms.  If there are certain areas that need improvement, now's the time to create a plan for making those improvements!
Step Five: Make New Accounts and Update the Existing Ones
Now that you have a general idea of what your social media strategy should look like, it's time to set up accounts and improve your profiles.  
Make sure all of your social media accounts are linked to your website and that your profiles are complete and accurate. Be sure to include a link to your website on every profile, and use high-quality images and branding.
Step Six: Find Inspiration from Other Success Stories
Now it's time to find inspiration from other successful social media strategies.  See how companies in your industry are using social media and what their profiles look like. You can even use tools, such as BuzzSumo or Moz, that will help you uncover which types of content are garnering the most engagement for different brands in your industry.
Step Seven: Make a Content Schedule
Once you have an idea of the type of content you want to publish, it's time to create a content calendar. This will help ensure that you're publishing content on a regular basis and that your social media accounts are always up-to-date.  
It can be helpful to plan out your content in advance and to brainstorm ideas for new content.
Step Eight: Measure your success
Finally, it's important to measure your success and make adjustments as needed.  Use analytics tools, such as Google Analytics or Hootsuite Insights, to track how much traffic you're getting from social media, how many leads you're getting, and how many sales are coming from social media.  You can also use tools like Cyfe or Buffer to help track your social media metrics in one place.
How Can Social Media Marketing Insights Help Different Departments?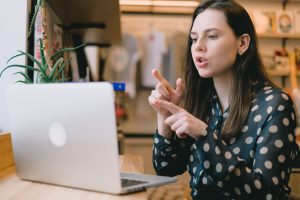 Marketing, Sales, and Customer Service are the areas that benefit the most.
Social media has become a great marketing tool for businesses of all types and sizes because it allows you to reach new people in your target market who might not otherwise be aware of your brand! 
Enhanced Branding
It can also help with branding by increasing the visibility of your business online. For example, if someone searches "plumbers in Boston" and your business comes up in the search results, you've just gained a new customer.
Lead Generation
Social media can also be used to generate leads for your business. By providing valuable content and by offering free downloads of eBooks, you can entice people to provide their contact information in exchange for something of value. 
Boost in Sales
Social media can be used to drive sales for your business. You can use it to place targeted ads that link back to your site, or you might even choose to run a social media promotion!
Customer Care Services
Customer service is another area where social media can be extremely helpful. By monitoring your company's social media channels, you can quickly address any complaints or concerns that customers may have. 
Additionally, by providing valuable customer service content on social media, you can help keep your customers happy and engaged!
Things to Avoid while designing an effective social media strategy!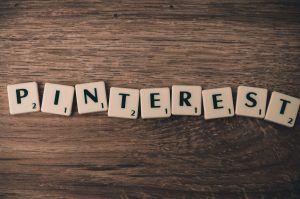 Don't just focus on promoting your products or services. While it's important to promote your business, you also need to provide valuable content that will engage your followers and help you build a relationship with them. 

Don't publish low-quality content. If you want people to take you seriously, you need to publish high-quality content that's valuable to your target audience. 

Don't be too promotional. Don't just focus on selling! While it's important to sell, you should also provide value and build a relationship with your followers.

Customers don't want to feel like they're being sold something every time they visit your social media profiles; they want useful information that helps them solve a problem or learn something new.

Don't forget to measure your success! Use analytics tools, such as Google Analytics or Hootsuite Insights, to track how much traffic you're getting from social media, how many leads you're getting, and how many sales are coming from social media. 

Don't forget about responding quickly! If you have customers who are reaching out to you on social media with issues, be sure to respond as soon as possible so that the issue can be resolved quickly. 
Conclusion
So, there you have it! These are eight things that you should keep in mind when creating your social media strategy. By following these tips, you'll be able to create a strategy that's effective and will help you reach your business goals. 
Thanks for reading!