A copywriting company provides professional writing services for businesses and individuals. These services typically include creating website content, brochures, sales letters, and other marketing materials. Copywriting companies also offer editing and proofreading services. Many businesses rely on copywriting companies to create effective marketing campaigns that will help them reach their target audience.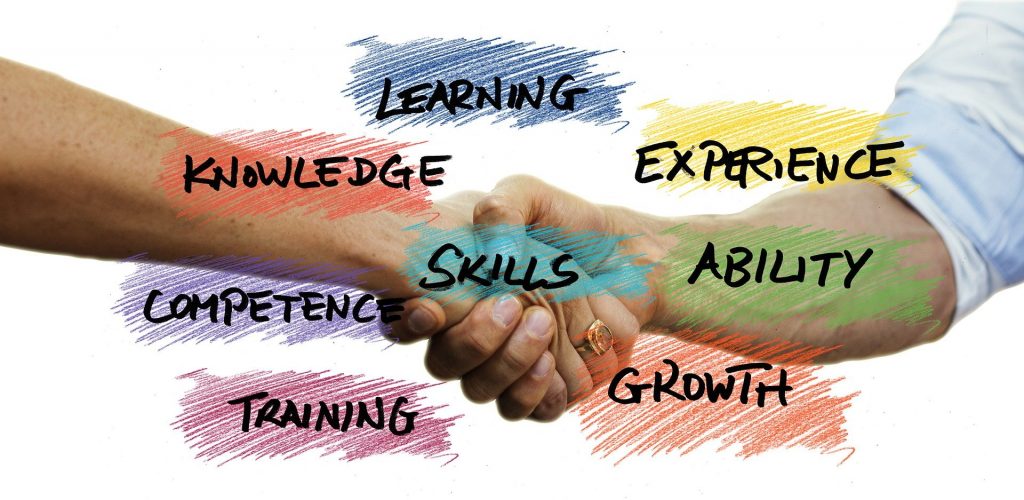 Let's suppose that you have a  perfect business idea, and you're ready to take it to the next step. But, there's more than that to start a business.
This simple guide will help you make a copywriting business that is well- planned, registered properly, and legal, so let's learn how to start a copywriting business.
STEP 1: Plan Your Business
When starting a copywriting business, it's important to plan your business carefully. This means thinking about things like your target market, what services you'll offer, and how you'll market yourself. Having a clear plan will ensure that the business is successful from the start.
A few important things to consider are:
The fixed and fluctuating costs
Niche market
Price mechanism
Business's Name
Costs For Starting A Copywriting Business
There are a few things you'll need to take into account when budgeting for your new copywriting business. First, you'll need to have a professional website built – this will be your most important marketing tool and first impression for potential clients. You should also budget for creating some printed materials. Additionally, you'll need to factor in the cost of any software or tools you'll need to help with your work, like a subscription to a plagiarism checker or a paid account with a stock photo website. Finally, don't forget to set aside some money for marketing and advertising – you'll need to drum up business somehow, and this can be a costly proposition.
Operational Expenses For a Copywriting Business
When starting a business, the only ongoing expenses are utility bills and software.
And so, one of the initial costs you'll incur when starting your own copywriting business is your marketing budget. This will cover all of your advertising and promotional expenses, such as website design and development, SEO services, printing and mailing costs, and more. It's important to calculate these costs accurately and ensure that you have the necessary funds in place before you launch your business.
You'll also need to factor in the costs of running your business on a day-to-day basis.
One final cost to consider when starting a copywriting business is the cost of professional liability insurance. This type of insurance protects you financially if someone sues you for damages arising from your professional work.
Defining Your Niche Audience
When starting a copywriting business, it's important to determine your target market. This will help you focus your efforts and better understand who you should be targeting with your marketing and advertising. Your target market could be businesses of a certain size, in a certain industry, or located in a certain region.
Copywriting Business Model
To start a copywriting business, you'll need to determine your business model. There are a few different ways to go about this: you can be a freelancer , work for an advertising or marketing agency or start your own copywriting business. Each option has its own set of benefits and drawbacks, but you must make your own choice.
How To Charge Your Clients?
The best way to charge clients for your copywriting services is to offer a flat rate. This way, clients will know exactly how much they need to budget for your services. You can also offer discounts for bulk orders or recurring orders. Be sure to be clear and upfront about your pricing so that there are no surprises later on.
Naming Your Copywriting Business
When it comes to naming your copywriting business, there are a few things to keep in mind. First, you want to choose something memorable and easy to say. You also want to make sure the name reflects what you do; for example, if you're specializing in website copy, you might want to call your business "Web Copywriter." Whatever you choose, make sure it's something you're proud to call your own.
STEP 2: Form A Legal Entity
If you want to start a copywriting business, you'll need to choose a legal business entity. This will determine your liability and how you pay taxes. The most common business entities are sole proprietorships, partnerships, limited liability companies (LLCs), and corporations.
STEP 3: Register As A Tax Paying Business
One of the first things you'll need to do when starting your copywriting business is to register as a tax-paying business. This will ensure that you're in compliance with the IRS and that you're able to receive any tax benefits or deductions available to businesses. It's also important to create a business plan and track your expenses and income to ensure that you're making a profit.
STEP 4: Set-Up A Business Bank Account
When starting a copywriting business, it's important to set up a business bank account. This will help you keep your finances organized and make it easier to track your expenses and income. Talk to your bank about setting up a business account and ask about any special rates or discounts they may offer. Be sure to have all of your business paperwork in order before opening the account.
STEP 5: Establish Your Accounting Department
There are several key elements to setting up an accounting department for your copywriting business. You'll need to set up a system for invoicing clients, tracking payments, and keeping track of expenses. You'll also need to choose accounting software that fits your needs.
Once you have your accounting system in place, you'll need to create financial policies and procedures. These policies should outline how you'll bill clients when payments are due, and what expenses are deductible.
STEP 6: Obtain Required Permits
When starting a copywriting business, it's important to obtain the necessary permissions from the appropriate authorities. Depending on the type of business, this may include a business license, zoning permission, and other permits. Additionally, copyright law requires that anyone who wants to reproduce copyrighted material must first obtain permission from the copyright holder.
STEP 7: Obtain Business Insurance
Start with General Liability Insurance and work your way down.
STEP 8: Define Your Niche
A business brand is the face of the company and how it is perceived by consumers. The brand is what the company believes in, as well as how it wants to be seen by the public. A strong brand can help a business stand out from its competitors and attract new customers. When developing a brand, businesses should consider their target market.
STEP 9: Make Your Business's Website
Building a website is essential in displaying your brand to customers. New technology makes it more accessible for small business owners who may not have experience building websites on their own.
STEP 10: Establish A Phone System
Starting a copywriting business can be a very exciting and rewarding experience. However, like any new business, there are some important things to keep in mind to set your business up for success. One of the most important aspects of starting a copywriting business is setting up a professional phone system. This will ensure that your clients can easily reach you and that you can easily manage your business communications.