As a writer, have you ever wondered how to end a blog post? When I completed university a few years ago, there were a few lessons that stayed with me. I was trained as a journalist that it's not acceptable to write a conclusion for an essay as part of my schooling. While this became a habit, I had to unlearn it as a marketing writer since you must close your blog articles.
Second, in my screenwriting course, I discovered that every sentence you create should either advance the action or reveal information. This is the second lesson I teach as a blog author. It's the same with conclusions.
Conclusion sections are an important component of each blog article since they advise your reader on what to do next. 
Let's take a look at the following tips that will teach you how to end your blog post.
Write up a brief description
When you're ending a blog post, creating a summary is an excellent approach to go with rather than writing a conclusion for a news story.  That's because your reader most likely missed a lot of the things you said throughout the essay. 
A summary of the article's main points should be included. It's also critical to keep in mind that you don't just need to reiterate your points; you must also draw actionable conclusions that will educate your audience. It's also essential to remember that your conclusion summary should not be packed with filler. That's why the material should be relevant and relate everything together.
Leave a question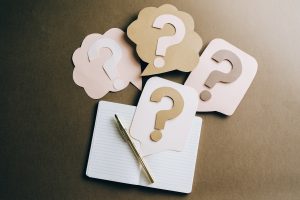 I try to remember that each blog piece should not feel like an authoritarian decree when I'm writing one.  In reality, it's the complete opposite. Blog articles should seem like conversations. It should be instructive, educational, and compassionate toward your audience.
Another approach is to invite your reader to answer a question. You may inquire about their thoughts and request that they provide a comment below. Only use this approach if you've enabled comments on your blog posts. Also, I believe your queries must be detailed. 
Include a call-to-action (CTA) at the end of your blog post
Most users, after reading a blog article, are asking themselves, "Now what?"  This is why a call to action at the end of a blog post is an excellent opportunity to offer practical solutions in the form of a CTA.  You may use a call-to-action (CTA) such as "Open Rates" to entice visitors to click on your CTA. You may also offer content, sell goods or services, or request that people sign up for your email newsletter.
However, regardless of the approach you take, it is critical to encourage visitors to continue reading your material after they have finished a blog article.
Encourage your audience to inspire them
I want to be inspired when I read a blog article or am browsing through social media. In reality, a simple blog post might suggest how I may implement a new habit and inspire me to begin. 
So, how can you get your audience to believe in you? After each blog article, offer your audience a call to action. For example, you might offer readers a challenge to create their grocery list if you're creating a fitness blog. Giving people a purpose can encourage them to take action, download your content offer, or continue reading your blogs.
Encourage your audience to take action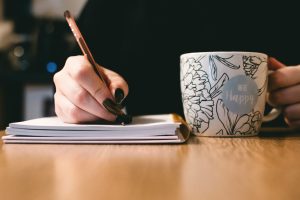 You've undoubtedly noticed a resemblance in the methods I've outlined above. All of these are about directing readers in the right direction. Whether you summarize your article or pose a question, the conclusion of your blog post should indicate what to do next.
It's always a good idea to ask your followers whether they'd like to share the article or leave a remark below. You'd be surprised how many individuals will perform anything simply because they have been instructed to do so.
Provide a link to additional blog material
Have you ever been watching a YouTube video, and then seen a suggested video on the side that you wanted to check out?  I don't know about you, but the suggested videos are usually the reason I spend hours on YouTube. 
The goal is to create the same impact when a reader finishes your blog article. To do so, give a link to one of your blog posts. In my earlier blog on product expertise, I concluded the essay with a reference to one of our most comprehensive guides.
Develop a conversation
To reiterate once again, your blog articles should be interesting and stir debate. After each essay, you may offer this suggestion by posing a discussion issue. This, of course, all depends on the subjects you've chosen to write about. A discussion question might not be appropriate for every blog post, but if it is, it's an excellent way to bring a post to a close.
Create a teaser
I notice that YouTube or podcasts utilize this method frequently. However, I believe it has a place in blogging as well.  If you're on a schedule and know what future blog articles will be, you may wrap up your blogs by advertising forthcoming material. You can alert them to what's coming next and what they should be on the lookout for, so you may pique their interest. It might be tempting to tease future material to encourage people to subscribe to your blog.
Identify the who, what, where, when, why, and how of events.
After your blog article, you'll want to make a bow. This indicates that you should have addressed any questions a user might have. Consider the who, what, where, when, why, and how of your content. You may conclude a blog article with a statement that summarizes the topic, explains why it will affect readers, informs them what they should do about it, and how they can put it into practice in their daily lives.
How to end a blog post is a critical question every writer must ask as the way you exit a written piece can have a massive impact on what you want the reader to do.
You may be thinking, "Now, I'm sure you're wondering, 'How are you going to conclude this blog post?"
I'm going to bend the rules because I'll utilize many of the methods I outlined above, along with a summary and call to action.
To begin, I'd like to remind you that the conclusion of a blog article may have an impact on your reader's journey throughout your site. Finally, you want visitors to your site or to interact with your brand, whether they read another blog post, spread the article on social media, or take advantage of a content offer.