Are you looking forward to a marketing boost? When it comes to marketing, sometimes it takes a fresh perspective to jump-start your campaigns and reinvigorate your strategies. If you feel like you've been stuck in a rut, here are ten ideas to help get your creative juices flowing and boost your marketing efforts. There's something for everyone here, from new tactics to tried and true methods! So read on and get inspired to take your marketing to the next level.
Related Article: How To Set Up An Email Marketing Campaign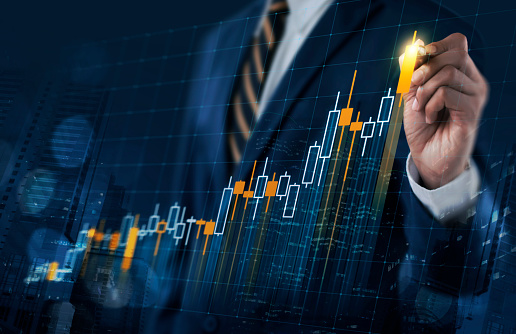 Get Involved With Your Local Chamber Of Commerce
The Chamber of Commerce is a business organization composed of business members in a particular city or town. Its objective is to promote and protect the interest of its members, who are businesses, by working with local, state, and federal governments.
The Chamber of Commerce is run by a board of directors that is democratically elected by the membership. The certain enterprise may have their own Chamber of Commerce.
However, these businesses often choose to be involved with the local Chamber of Commerce to take advantage of its vast network. There are many benefits for businesses to getting involved with their local Chamber of Commerce.
It is often the first place new businesses turn to when looking for help getting started. The Chamber of Commerce can provide information on licenses, permits, and other regulations businesses must follow.
The Chamber of Commerce also offers networking opportunities for business owners and representatives. This can be extremely beneficial, as it allows business owners to meet other like-minded individuals and make connections that can lead to future opportunities.
Furthermore, the Chamber of Commerce usually plans events and seminars to help businesses learn more about relevant topics, such as marketing or customer service. These events typically offer an opportunity for attendees to network with each other as well. Lastly
Sponsor Or Attend A Charity Event
There are many different ways to market a business. Traditional methods such as advertising and public relations can be expensive and time-consuming. They often don't provide the level of personal engagement customers crave in today's connected world.
One way to connect with potential customers on a personal level is to sponsor or attend a charity event. This provides an opportunity to connect with potential customers meaningfully while supporting a worthy cause.
And because customers are more likely to do business with companies that align with their values, sponsoring a charity event can also help to boost your brand image. Of course, choosing a charity that is relevant to your business and whose values align with your own is important.
But if you can find the right fit, sponsoring or attending a charity event can be an excellent way to connect with potential customers and boost your marketing efforts.
Related Article: How To Run An Email Marketing Campaign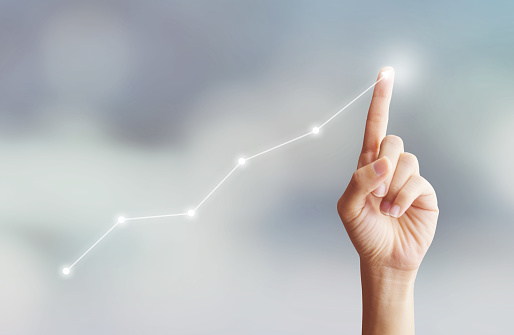 Create A Social Media Campaign
Hiring a social media expert is great if you're looking for ways to boost your business. A social media campaign can help you reach new customers and connect with existing ones. And, best of all, it's a relatively low-cost way to market your business.
But what exactly is a social media campaign? A social media campaign is a coordinated effort to promote your business or product through social media platforms such as Facebook, Twitter, and Instagram.
Typically, a social media campaign will include a mix of content types, including text posts, images, videos, and even infographics. The goal of a social media campaign is to generate interest in your product or service and ultimately lead to increased sales.
Of course, creating an effective social media campaign takes more than just randomly posting on social media. It requires careful planning and execution. That's where a social media expert comes in.
A social media expert can help you create interesting and engaging content and ensure that your campaign reaches the widest possible audience. In short, a social media expert can help turn your social media campaign into a success story, so if you're looking for ways to boost your business, hire asocial.
Related Article: How To Rank On Google Forms
Start A Blog And Post Regularly
A blog is a great way to connect with potential customers and build your brand. But how do you get started? And once you have a blog, how do you ensure it is effective? Here are some tips:
First, choose a topic that is relevant to your business and that you are passionate about. This will make generating ideas for content easier and staying motivated.
Once you have chosen a topic, decide on a posting schedule. Consistency is key in blogging, so stick to a regular schedule. Once you have developed a system for creating and publishing content, promoting your blog should be relatively easy.
Use social media, email marketing, and other channels to let people know about your blog and encourage them to check it out. Finally, don't forget to measure the results of your efforts.
Track things like page views, comments, and social shares to get an idea of your blog's success.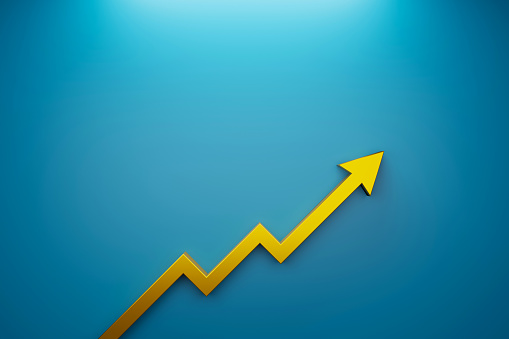 Hold A Contest On Your Website Or Social Media
Contests and giveaways are a great way to increase engagement on your website or social media pages. They also provide an opportunity to build relationships with your customers and followers.
To run a successful contest or giveaway, there are a few key things to remember. First, you need to define the prize or prizes that will be awarded clearly. Second, you need to set eligibility requirements and choose a method for selecting the winners.
Third, you need to promote the contest or giveaway through your channels. And finally, you need to follow up with the winners and ship the prizes. By following these steps, you can ensure that your contest or giveaway is successful and helps to boost your marketing efforts.
Related Article: How To Build Writing Skills: A Complete Guide
Give Presentations At Industry Events Or Trade Shows
Industry events and trade shows can greatly boost your marketing efforts. By giving presentations at these events, you can reach a large number of potential customers and clients in a short period.
And, because you'll be presenting to an audience that is already interested in your industry, you'll be able to make a strong impression and generate leads more effectively than other marketing methods.
Of course, giving an effective presentation takes some preparation and practice. But if you take the time to develop a well-crafted presentation, you'll be rewarded with increased visibility, new business opportunities, and stronger relationships with existing clients.
Volunteer For A Local Non-Profit Organization
Marketing a small business or non-profit organization can be a challenge, especially when working with a limited budget. One way to get the word out about your organization is to volunteer your time and resources to a local non-profit. This is a great way to build relationships with potential customers and clients, while also giving back to the community.
When choosing a non-profit to work with, look for one that aligns with your mission and values. This will help ensure that your volunteering efforts are truly impactful. There are many ways to get involved, so be sure to find an opportunity that best fits your skills and interests. With a little effort, you can make a big difference – for both your organization and the community you serve.
Post A Video About Your Product On Youtube
You don't need a huge budget to produce a quality video that will help boost your marketing efforts. You can create a video about your company or products and post it on YouTube. This is an affordable way to reach a large audience with your marketing message.
You can use video to show off your products, demonstrate how they work, or tell your company's story. You can also use video to answer frequently asked questions or address common concerns about your industry. If you produce a well-crafted and engaging video, it can help you attract new customers and build trust with your existing customer base.
Give Away Free Samples Or Discount Coupons
When it comes to marketing boosts, giving away free samples or discount coupons is a great idea. Not only does it give potential customers a taste of what you have to offer, but it also shows them that you're generous and confident in your products. Plus, it's a great way to get people talking about your business.
Whether you're handing out freebies at a trade show or sending out coupons in the mail, this is a surefire way to get people interested in what you have to offer. So if you're looking for a creative way to market your business, consider giving away free samples or discount coupons. You might be surprised at how effective this strategy can be.
Give A Free Ebook Or To New Subscribers
You've created an ebook or whitepaper and you're ready to share it with the world. But how do you get people to actually read it? One way to ensure that your content is seen by as many people as possible is to offer it as a freebie to new subscribers.
This is an especially effective strategy if you have an email list, as you can promote the ebook or whitepaper directly to your subscribers. You can also promote the freebie on social media or on your website. If you want to maximize its reach, you can even submit it to directories or post it on popular eBook sites. By making your content freely available, you'll be more likely to attract new readers and boost your marketing efforts.
Conclusion
There are several ways to make your social media campaign more effective. By carefully planning and executing your campaign, you can reach a wider audience, generate more leads, and boost your sales. And by working with a social media expert, you can ensure that your campaign is successful.